by NRA Blog Staff Note: This article was originally posted on NRA Blog.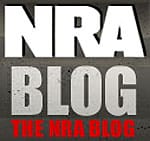 USA -(Ammoland.com)- With hunting season in full swing, we know hunters can't wait to get out and enjoy the great outdoors!
Hunters do so much to contribute to wildlife conservation, the purchasing of licenses, tags, and stamps, taxes on equipment and ammunition, hunters are helping ensure the future of many species and their habitats. According to the U.S. Fish and Wildlife Service, "each year, nearly $200 million in hunters' federal excise taxes are distributed to State agencies to support wildlife management programs, the purchase of lands open to hunters, and hunter education and safety classes."
However, another way hunters can contribute is by donating to Hunters for the Hungry, an initiative created by the NRA to give back to communities by supplying thousands of meals to the needy throughout the region. The NRA works closely with State agencies through its Hunters for the Hungry Information Clearinghouse, in which we put interested individuals in touch with programs in their area and foster public awareness through education, fundraising, and publicity. These programs vary state by state, but they're all cooperative efforts among hunters, sportsmen's associations, meat processors, state meat inspectors and hunger relief organizations to help feed those in need. Hunters have donated hundreds of thousands of pounds of venison to homeless shelters, soup kitchens, and food banks.
So, while you're out hunting this season – and need something to do with any leftover or extra meat, don't forget to look for your local Hunters for the Hungry program and donate!
Watch this video to learn more about the program and its impact: