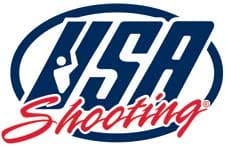 USA -(Ammoland.com)- That 2020 vision building inside the minds of America's top rifle and pistol athletes will get a little clearer as the Road to Tokyo officially begins Monday as the 2017 Rifle/Pistol Fall Selection Match gets underway in Fort Benning, Georgia.
The countdown reads 1,042 days until the XXXII Olympiad officially begins, but for as many as 80 competitors shooting for that ultimate target in Tokyo, the shots matter more starting Monday.
USA Shooting's Fall Selection Match for Smallbore (.22 caliber) and the non-Olympic 300-meter events helps determine 2018 International Shooting Sport Federation (ISSF) World Championships participants.
Olympic qualification and country quota allocations officially gets underway during next year's World Championships, August 31-September 14. Fall Selection is part one of a two-part qualification system established for Three-Position Rifle, Men's Rapid Fire Pistol and Women's Sport Pistol and will feature two Qualification matches with one Final based on total aggregate score of the two qualification matches.
The second stage of World Championship selection will take place at the 2018 Spring Selection Match, March 26-30 back in Fort Benning, Georgia. Juniors will earn their World Championship selection at the 2018 Junior Olympic Shooting Championships set for April in Colorado Springs, Colorado.
Performance at Fall Selection will also determine athlete participants for the season-opening 2018 World Cup in Guadalajara, Mexico, March 2-12.
This will serve as the lone selection match for 300-meter events with athletes earning their potential World Championship bids based on total aggregate from two qualification matches with no Final.
2018 Rifle/Pistol Selection Procedures for World Championships, World Cups and CAT Games
The event marks the return to competition for four-time Olympian and three-time Olympic medalist Matt Emmons (Browns Mills, New Jersey), who is back behind the gun for the first time since earning a pair of bronze medals at the World Cup Final in October 2016.
Off the table, given changes to the Olympic program forcing the elimination of Men's Prone Rifle, are the 22 medals, including two Olympic, he earned in that event. Now, he'll have just one event to concentrate on, one in which he's earned plenty of hardware too as 29-time medalist in Three-Position 50m Rifle.
The reigning National Champion in Men's Three-Position Rifle is Lucas Kozeniesky (Fairfax, Virginia), a 2016 Olympian who moved to the Olympic Training Center in May after graduation from North Carolina State earlier this year.
U.S. Army Marksmanship Unit athletes George Norton (Salina, Kansas) and Michael McPhail (Darlington, Wisconsin) also finished on the podium with Kozeniesky at this summer's National Championships. A two-time Olympian that has earned 15 medals in his career, McPhail is making the transition to life as a three-position rifle shooter as well. Other names to watch out for will include Dempster Christenson (Sioux Fall, South Dakota) and Nick Mowrer (Butte, Montana).
The collegiate rifle season is just about to get underway and we'll get a preview of things to come next week in Women's Three-Position rifle as the powerhouse duo of West Virginia Mountaineers in Virginia Thrasher (Springfield, Virginia), the reigning Olympic gold medalist in Air Rifle, and Morgan Phillips (Salisbury, Maryland), the reigning NCAA Smallbore champion, get set to tangle with an elite NCAA crowd.
That crowd includes reigning national champion and University of Kentucky junior standout Hannah Carr (Versailles, Kentucky) and Nationals bronze medalist and Murray State University junior Mackenzie Martin (Murray, Kentucky). Texas Christian University's Ariana Grabowski (Beaver, Pennsylvania), Mindy Miles (Weatherford, Texas)and Elizabeth Marsh (Searcy, Arkansas) also will be looking to grab the headlines out of this match.
Other names to watch out for will include Nationals runner-up and TCU assistant coach Hannah Black (Richmond, Virginia), OTC resident athlete Emily Holsopple (Wilcox, Pennsylvania), and NC State's Lauren Phillips (Seabeck, Washington). Also, pay attention to the return of seven-time National Champion Sarah Beard (Danville, Indiana) to competitive action after having enlisted into the Army earlier this year.
The perennial front-runner in Rapid Fire Pistol is three-time Olympian Keith Sanderson (Colorado Springs, Colorado). The margin widens even more now considering that Emil Milev (Temple Terrace, Florida) is now preoccupied as the new head pistol coach at The Ohio State University. Alex Chichkov (Temple Terrace, Florida) is a good bet to be on the podium along with Sanderson.
Alexis Lagan (Boulder City, Nevada) is relishing the opportunity she earned to live and train at the U.S. Olympic Complex following her graduation from the University of Utah with a physics degree. That focus training helped lead her to a national title in Sport Pistol earlier this summer and she's primed for a big run at an Olympic Team spot for Tokyo.
"Tokyo is preparing for the 2020 Olympics right now," said Lagan. "They are laying foundations for what is going to be an amazing event. Similarly, the foundations of my 2020 journey are being laid with every match I compete at. I will be ready for Tokyo, and the next step is this Fall Selection."
Olympians Brenda Silva (Snowflake, Arizona) and Sandra Uptagrafft (Phenix City, Alabama) as well as 14-year pistol veteran Nathalia Tobar (East Northport, New York) will provide plenty of competition for Lagan.
In 300m, look for 2014 World Team members like Reya Kempley (Carson City, Nevada), Erin McNeil (U.S. Army Marksmanship Unit/Fort Wayne, Indiana), Joe Hein (Mason, Michigan), Mark Gould (El Segundo, California) and McPhail to reestablish themselves in these long-range events.
2017 Rifle/Pistol Fall Selection Match Schedule:
Monday, Sept. 18 – M/W 3P 50m Rifle Day 1 Qualification
Tuesday, Sept. 19 – M/W 3P 50m Rifle Day 2 Qualification + Final
Wednesday, Sept. 20 – Women 's Sport & Men's Rapid Fire Pistol Day 1 Qualification; Mixed Team Air Rifle Test Event
Thursday, Sept. 21 – M/W 3P 300m Rifle Day 1; Women 's Sport & Men's Rapid Fire Pistol Day 2 Qualification + Final
Friday, Sept. 22 – M/W 3P 300m Rifle Day 2; Mixed Team Air Pistol
Saturday, Sept. 23 – M/W 300m Prone Rifle Day 1; Men's 300m Standard Rifle Day 1
Sunday, Sept. 24 – M/W 300m Prone Rifle Day 2; Men's 300m Standard Rifle Day 2
About ELEY:
ELEY is a Proud Sponsor of the USA Shooting Rifle and Pistol Teams: ELEY Limited, manufacturer of the world's most consistently accurate rimfire ammunition, has been the Official Sponsor and Official Supplier of .22 rimfire ammunition of the USA Shooting rifle and pistol teams since 2000.
For more information on ELEY and their products, please visit eley.co.uk.