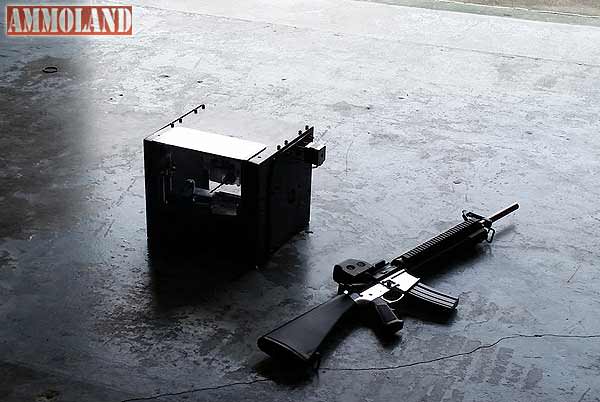 U.S.A. –-(Ammoland.com)- California lawmakers are calling for stricter gun laws after Kevin Janson Neal, 42, shot and killed five people including his wife in Tehama County. What is at issue is that Neal could not buy firearms legally, so he built his rifles. Authorities used the notorious moniker of "ghost guns" for his rifles that were recovered by police from his home.
The Giffords Law Center to Prevent Gun Violence in San Francisco, which is an antigun group, is calling on the California legislature to regulate the sale of any gun part that can be used to build a firearm. "Homemade firearms are going to be a bigger problem in the future as the popularity of these do-it-yourself kits increases," said Ari Freilich from the anti-gun group in a released statement. "Criminals that would not pass a background check are attracted to this source of weaponry."
Neal used two semi-automatics in the horrific attack. It is unclear if Neal built these from 80% non-serialized lower receivers or not. The Sheriff's department did release a statement by Assistant Sheriff Phil Johnston that said the rifles were manufactured "in an illegal manner." They did not go into any further details.
The Giffords Law Center to Prevent Gun Violence points to cheap 3D printers as a source of such "Ghost Guns." According to the Giffords Law Center to Prevent Gun Violence 3D printers are affordable and are easy to use. They claim this allows anyone to make a gun.
The current crop of consumer 3D printers on the market is not capable of making a lower receiver that is strong enough to withstand the massive pressure of the discharge from a firearm cartridge. Also if they were able to produce a receiver that was strong enough to withstand the pressure, would the Giffords Law Center to Prevent Gun Violence want to require a background check for the printer or the ABS/PLA plastic?
The Giffords Law Center to Prevent Gun Violence points to the Ghost Gunner 2 by Cody Wilson's company Defense Distributed. I have interviewed Cody Wilson, and the point of the Ghost Gunner 2 is to show how useless gun laws are. The Ghost Gunner 2, which I have reviewed, is a CNC machine designed to mill out 80% lower receivers. Recently Defense Distributed added 80% handgun receivers that can also be milled by the Ghost Gunner 2.
American Weapons Components is a California company that the Giffords Law Center to Prevent Gun Violence also has in their crosshairs. American Weapons Components makes DIY 80% lower receiver kits. The Giffords Law Center to Prevent Gun Violence would like to see American Weapons Components shut down completely.
The regulating of anything that can be used to build a rifle is very vague. The ultra-liberal governor of California, Jerry Brown, vetoed a similar bill on these grounds. Gov. Brown said that AB1673 had "far-reaching and unintended consequences." He also vetoed a bill supported by the Giffords Law Center to Prevent Gun Violence that would require every gun part to have a serial number and would require background checks for ammunition purchases.
On July, 1st 2018 anyone building a firearm will have to apply to the California Justice Department for a serial number. It is unclear how California will enforce this new law. Most criminals will probably not ask for serial numbers when they build their illegal weapons. This bill seems to be a workaround to add unnecessary hassle to the law abiding citizens that want to create their own firearms.
The Giffords Law Center to Prevent Gun Violence will continue to push for these bills that will only affect law-abiding citizens, and people will find a way around these draconian laws. California has the most stringent gun laws in the country, but criminals used guns in 1,368 homicides which is a 15% since 2014. The spike in gun violence seems to coincide with new gun laws.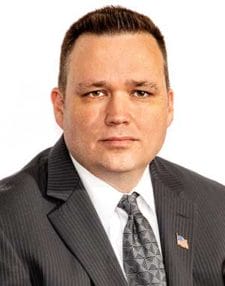 About John Crump
John is an NRA instructor and a constitutional activist. He is the former CEO of Veritas Firearms, LLC and is the co-host of The Patriot News Podcast which can be found at www.blogtalkradio.com/patriotnews. John has written extensively on the patriot movement including 3%'ers, Oath Keepers, and Militias. In addition to the Patriot movement, John has written about firearms, interviewed people of all walks of life, and on the Constitution. John lives in Northern Virginia with his wife and sons and is currently working on a book on the history of the patriot movement and can be followed on Twitter at @crumpyss or at www.crumpy.com.