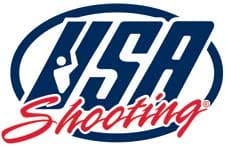 MOSCOW -(Ammoland.com)- The Junior Men's U.S. Skeet Team earned a team bronze today with their combined individual scores at the International Shooting Sport Federation (ISSF) World Championship for Shotgun in Moscow, Russia.
On the penultimate day of the World Championship, Nic Moschetti, Eli Ellis and Eli Christman earned a combined score over the five rounds of competition (25 targets each round for 125 total) of 345 to earn the bronze medal. The top finisher for the Juniors was Nic Moschetti, who finished in 14th place with a score of 116 hits.
"I knew it was going to be close," said Moschetti. "I knew that just based upon the scores that we were so close to each other, I knew each target would matter. Even if each target didn't matter, I wanted to have a good finish for myself so finishing that last round strong on 25 and ending World Championship on a good note was very important to me, whether we got a team medal or not. Hey, I'm always trying to help out!" Moschetti (Broomfield, Colorado) finished his final round with a perfect of 25/25 to finish with 116/125 hits.
Eli Ellis (College Station, Texas), who finished in sixth place in the ISSF Junior World Cup in Porpetto, Italy just two weeks prior to this World Championship, finished in 18th place with 115 hits. Eli Christman (Hixson, Tennessee) finished in 23rd place with 114 hits.
"I was the first athlete finished for the day, so I looked up [the scores] on the website to see what could possibly happen," said Christman. "I knew it depended on how well certain people did, so I went and stood in the bleachers to watch Nic's fantastic finish and knew we had gotten [the bronze medal]."
The U.S. has traditionally fared well in Junior Men's Skeet Team competition, winning 16 team medals, including bronze at the most recent World Championship in 2015 in Lonato, Italy. Italy ended up taking the team gold medal and Turkey won the team silver medal.
In the Open division, two-time Olympian Frank Thompson (Alliance, Nebraska) was the top American finisher, finishing in 22nd place with 119 hits. Christian Elliott (U.S. Army Marksmanship Unit/Greenwood, Indiana), who won silver at the ISSF Junior Cup in Porpetto, also finished with 119 hits, but finished in 31st place. Hayden Stewart (USAMU/Columbia, Tennessee) finished in 36th place with 118 hits. Together they finished in sixth place in the team competition.
Competition wraps tomorrow at the World Championship with the Team Mixed Skeet event. Representing the United States will be Kim Rhode (El Monte, California) who is paired with Elliott, and newly-crowned World Champion Dania Vizzi (Odessa, Florida), who is paired with Stewart.
Rhode finished in fourth place in the Women's Skeet event. Read the complete Women's Skeet recap and learn more about Vizzi's win here.
640 athletes from 76 countries are competing at this World Championship at the Foxlodge Shooting Range in the Moscow Region through tomorrow.
For more information, visit the World Championship website: http://www.wch2017russia.org/en/ and follow along with results on the ISSF website: http://www.issf-sports.org/competitions/venue.ashx?cshipid=1911.
About ELEY:
ELEY is a Proud Sponsor of the USA Shooting Rifle and Pistol Teams: ELEY Limited, manufacturer of the world's most consistently accurate rimfire ammunition, has been the Official Sponsor and Official Supplier of .22 rimfire ammunition of the USA Shooting rifle and pistol teams since 2000.
For more information on ELEY and their products, please visit their website.
About USA Shooting:
USA Shooting, a 501c3 non-profit corporation, was chartered by the United States Olympic Committee as the National Governing Body for the sport of shooting in April 1995. USA Shooting's mission is to prepare American athletes to win Olympic medals, promote the shooting sports throughout the U.S. and govern the conduct of international shooting in the country.
For more information, check them out on the website and on Twitter.