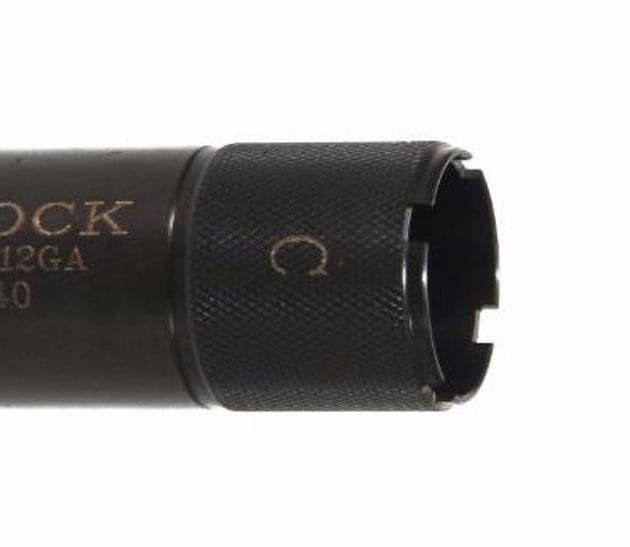 USA -(Ammoland.com)- When waterfowl hunters try to get better shooting performance in the field from their shotguns, they typically try two things. First, they buy different shot shells. If that doesn't work, they buy a new shotgun.
There's nothing wrong with buying a new gun.
But a cheaper and almost certainly more effective thing to do would be to get higher quality choke tubes, like those made by Industry leader Trulock Choke Tubes.
High-quality Trulock chokes in the Precision Hunter line can make a significant difference in both pattern density and uniformity down field – that means more pellets in the duck or goose you've worked so hard to get close to, and more birds on your strap.
Trulock achieves better results in their choke tubes through careful design, high-quality steel, and extremely tightly controlled tolerances in manufacturing.
Just as important, they test their chokes. They don't just want it to look good on the drawing-board, it has to look good on the target on the testing range.
For example, Trulock recently tested the same gun, with the same waterfowl shot shells, with different choke tubes. The shell was the popular Federal Black Cloud, 3-inch, 12-gauge shell, which shoots 1 1/4-ounce of BB steel shot at 1450 feet per second.
The first choke was a factory Browning full choke designed for steel shot. At 40 yards, it put 64 percent of the shell's pellets in a 30-inch circle, with a denser portion of the pattern in the upper left of the target circle. That's not bad.
But it's far from the best. The Trulock Precision Hunter modified choke they tested next put 88 percent of the pellets in the same circle, and with much more uniform distribution. That's 37 percent more pellets than the factory choke delivered.
If you've been shooting at geese or ducks and have suspected that not enough pellets were hitting the bird to bring it down even on shots that felt right, you might be correct. If you've been hitting birds and they glide a long way before going down instead of folding up immediately, and you suspect something just isn't right – you might be correct.
The solution could be as simple as getting yourself a Trulock Precision Hunter choke tube. And the great thing? Trying it is almost risk free to your pocket book. Trulock has the best guarantee in the business. If you buy their choke, and test it against the choke you're using, and don't fully agree that the Trulock gives you better performance, they'll give you your money back.
And if you like the Trulock Precision Hunter choke, you know you've got better shooting for a lifetime, because Trulock chokes are guaranteed for life. If the choke ever fails, they'll replace it.
Their chokes are American made, and the company stands by their work. Trulock is a company with small-town values in a world-class product.
To see the pattern target on the Trulock test, go to http://trulockchokes.com/Trulock_modified_choke_Federal_BC.html
For more information on choosing the right choke and how Trulock matches the design of their chokes to different loads and hunting situations, visit https://trulockchokes.com/waterfowl_hunting


About Trulock Chokes:
The staff at Trulock Chokes prides itself on providing excellent service and an excellent line of products. In the event you are not completely satisfied with your purchase you can return it for a refund or exchange within 60 days from the date of purchase – with other firms, the moment you open it, you own it.
For more information, please visit their website.