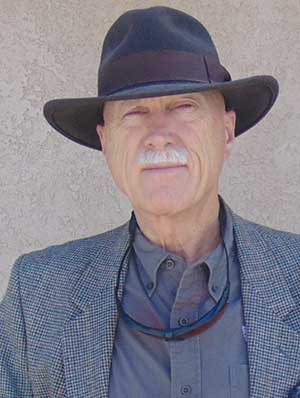 Arizona -(Ammoland.com)- Gary Busby has been ordered to report to the federal Bureau of Prisons to start a six and a half year sentence on March 8, 2018. He is 65 years old.
He was convicted of one count of dealing in firearms without a license, and four counts of structuring financial transactions to evade reporting requirements.
The press release from the U.S. Attorney's Office for the Northern District of Texas says the firearms charge was for conspiracy to illegally manufacture firearms.  The description of the crimes appears to be illegally selling firearms, not manufacturing them.
DALLAS — Gary Busby, 65, formerly of Flower Mound, Texas, was sentenced this morning by U.S. District Judge Sam A. Lindsay to 78 months in federal prison for his role in a conspiracy to illegally manufacture firearms that were sent to Mexico, announced U.S. Attorney Erin Nealy Cox of the Northern District of Texas.

Busby was convicted in March 2017, following a two-week jury trial, on one count of conspiracy to manufacture firearms without a license and four counts of structuring financial transactions to evade reporting requirements. Judge Lindsay ordered Busby to surrender to the Bureau of Prisons on March 6, 2018.
It appears that Busby was selling firearms parts at gun shows when he was approached and asked to act as a straw purchaser for Jose Maria Deleon. Deleon, it appears, had contacts with clients in Mexico. Deleon was said to have contacted Busby and arranged for Busby to purchase a receiver for him.
Then Deleon arranged for Busby to assemble receivers into functional firearms. If that is what happened, assembly is not the same as manufacture. But Busby also violated currency reporting law by purchasing dozens of postal money orders.  The action in the case happened from 2009 to 2012.
From justice.gov, 2 June, 2016:
The indictment alleges that from approximately April 2009 to February 2011, Busby lied on ATF forms related to firearms purchases by stating he was the actual transferee/buyer of the firearm, knowing that he would sell or trade those firearms to third parties.


The indictment further alleges that from approximately December 2010 to September 2012, Busby also illegally structured cash transactions to avoid having reports of his cash transactions recorded and reported to the government, so as to disguise the proceeds of illegally manufacturing firearms sent to Mexico.
Busby had been warned. In July of 2011, acting on a tip form Fort Worth Police Officers, Federal agents had searched Busby's home and inventoried all his firearms. Busby signed a letter telling him to cease and desist in engaging in the business of selling firearms without a license.
From justice.gov, March 16, 2017:
During a search of Busby's residence in July 2011, federal agents cataloged all the firearms and ammunition at the residence. That same day, Busby signed a letter putting him on notice that he was to cease and desist in engaging in the business of selling firearms without a license and advising him that several of the firearms he had sold had been recovered during criminal activities. In spite of the notification, one of the firearms cataloged that day at Busby's residence was later found in Mexico by authorities.
Deleon was sentenced for federal crimes involving firearms in September of 2015.  I suspect that had something to do with Busby's indictment in March of 2017, his conviction in June of 2017, and his sentencing in December of 2017.
There were supposed to be hundreds of firearms involved, but only about 50 had been confiscated in Mexico.
Most people are unaware of how long these cases drag on. Busby started on this path in 2009. He was warned in 2011. He wasn't arrested until 2017, and will not actually go to prison until 2018. So 9 years went by from the beginning of this mess. He has been living in Ruidoso, New Mexico, on a street named the same as the famous rapist and murderer, Willie Horton. It is a very nice neighborhood with houses in the $400,000 to $500,000 range.
I expect he will report to prison for his 78-month sentence.
He had plenty of chances to avoid prison. It probably started with a single purchase. The lesson is, don't buy guns for shady characters.  Don't ignore warnings from the BATFE. Don't violate currency laws by purchasing dozens of $1,000 postal money orders.  Don't expect any honor among criminals. Deleon's sentence is only 60 months in prison, a full year and a half less than Busby's.
2017 by Dean Weingarten: Permission to share is granted when this notice is included.
About Dean Weingarten:
Dean Weingarten has been a peace officer, a military officer, was on the University of Wisconsin Pistol Team for four years, and was first certified to teach firearms safety in 1973. He taught the Arizona concealed carry course for fifteen years until the goal of constitutional carry was attained. He has degrees in meteorology and mining engineering, and recently retired from the Department of Defense after a 30-year career in Army Research, Development, Testing, and Evaluation.