New Jersey – -(Ammoland.com)- February 13 2018 Governor Murphy held an anti-gun "roundtable" in Cherry Hill featuring a who's who of local and national gun ban extremists.
Attendees included:
Representatives of CeaseFire, NJ,
Mom's Demand Action,
Everytown for Gun Safety,
Million Mom March,
Gabby Giffords,
Antigun Clergy members,
Assembly Majority Leader Louis Greenwald (D6),
Cherry Hill mayor and police chief.
"How can they call it a 'round table' when there was no one to speak for NJ's one million law-abiding gun owners," asked ANJRPC Executive Director Scott Bach "They always talk about wanting to have a 'conversation' about gun issues – this was more like a monologue. They need to focus on severely punishing violent gun criminals instead of banning tools needed by honest citizens to defend themselves."
During the meeting, while paying lip service to the Second Amendment, more of the upcoming anti-gun legislative agenda was revealed, and it included:
Ban on magazines over 10 rounds
A new smart gun law giving a political commission control over the ban
Opposing all forms of right to carry
Fifty caliber gun ban
Armor-piercing ammunition ban (note: bans most rifle ammunition)
Suspension of gun rights without due process via "extreme risk protection orders"
Suicide prevention measures (note: 2016 range attack was styled "suicide prevention")
Mandating training as a condition of owning firearms
Funding a Rutgers anti-gun think-tank
Notable quotes from the roundtable included: Governor Murphy saying "we will use all weapons available to fight back" on right to carry; Assemblyman Greenwald equating bump stocks to "high capacity gun clips"; and a representative for Moms Demand Action saying "we support the Second Amendment."
Watch the "roundtable" event above.
Please get ready to do your part as anti-gun attacks ramp up in Trenton.
Please forward this article to every gun owner you know, and if you don't already receive alerts from ANJRPC, please subscribe to our free email alerts for the latest Second Amendment breaking news and action alerts.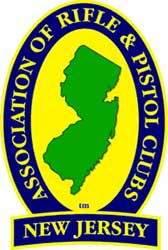 About Association of New Jersey Rifle & Pistol Clubs:The Association of New Jersey Rifle and Pistol Clubs, Inc. is the official NRA State Association in New Jersey. Our mission is to implement all of the programs and activities at the state level that the NRA does at the national level. This mission includes the following: To support and defend the constitutional rights of the people to keep and bear arms. To take immediate action against any legislation at the local, state and federal level that would infringe upon these rights. Visit: www.anjrpc.org