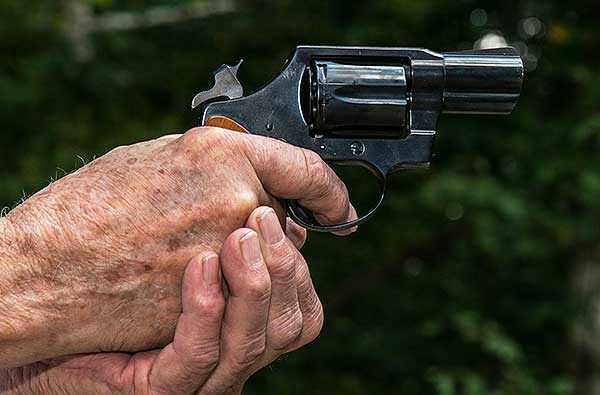 Arizona -(Ammoland.com)- At about 5:30 p.m. on Thursday, 22 March, 2018, in St. Paul, Minnesota, a 39-year-old man arranged to meet a man to purchase an iPhone X. The "sale" turned out to be a pretext for an armed robbery. One report says the "seller" stuck a gun in the side of the would-be buyer, then robbed him as he was counting out $500 for the purchase.
The meeting was arranged on Facebook.  From cbslocal.com:
Police say a suspect is in custody after a permit-to-carry holder in St. Paul shot him during an armed robbery.

According to St. Paul Police, it happened at around 5:30 p.m. Thursday on the 1100 block of Rice Street. Kendrick Johnterious Maddox, 18, had arranged to sell an iPhone X via Facebook and was meeting with the buyer. When the man was counting out the cash, police say Maddox pulled out a gun and took the money.
The would-be buyer had a carry permit and a .357 revolver.  He drew his revolver and fired at the armed robbery suspect. Accounts do not say how many times he fired. One online commenter claimed the victim fired three times, citing listening to news stories. The victim fired at least once and hit the suspect in the foot. The suspect fled. A man matching the description turned up at a local hospital for a gunshot wound. From twincities.com:
The buyer began counting out $500, when the seller pulled a firearm and robbed him. The buyer pulled his own .357 revolver and shot the man, who ran away. He drove home and called police, according to the criminal complaint against Maddox.

When police talked to Maddox, he reported "he was just walking down the street, heard gunshots, ran and was hit," the complaint said. "He denied being involved in any Facebook communications, in making a deal for an iPhone, or in a robbery."

The man who was robbed went to police headquarters and, after viewing a photo lineup, identified Maddox as the robber, the complaint said. He also showed police Facebook messages between him and the buyer, whose screen name was "Elo DaGreat" and whose Facebook page showed photos of Maddox and an iPhone, the complaint said.
Using social media to commit crimes is not very smart. There is a trail that can be followed if the police take the time to do so. Criminals rely on a lack of police resources. Police often fail to follow up on burglaries or other property crimes. In this case, there was a gunshot wound. A gunshot wound tends to get police attention. It leaves DNA evidence at the scene of the crime.
If you must buy things on social media, take care to arrange for the sale in a public place, preferably with multiple cameras recording. Listen to your intuition. Some might call it that little nudge in your decision-making process. If it you start feeling doubts, do not ignore the feeling.  Avoiding problems is far better than shooting your way out of them.
A firearm carried with you will not protect you from bad decisions.  It should be your last resort in dire circumstances.
It is good the permit holder was not shot. It is good that a suspect is in custody.
It is unlikely the money will be recovered.
©2018 by Dean Weingarten: Permission to share is granted when this notice is included.
---
About Dean Weingarten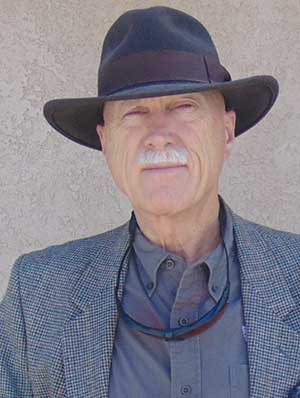 Dean Weingarten has been a peace officer, a military officer, was on the University of Wisconsin Pistol Team for four years, and was first certified to teach firearms safety in 1973. He taught the Arizona concealed carry course for fifteen years until the goal of constitutional carry was attained. He has degrees in meteorology and mining engineering, and recently retired from the Department of Defense after a 30 year career in Army Research, Development, Testing, and Evaluation.