USA -(Ammoland.com)- Looking to make improvements to better your NRA State Association? The State Association Grant Program administered through NRA Clubs & Associations can help!
The NRA Clubs & Associations department administers grants for projects dedicated to the growth of State Associations. Examples of projects that qualify include membership growth and outreach to gun owners, leadership development, promotion of shooting sports programs and more. This program is specifically designed to support such projects as purchasing office equipment, paying for staff, printing a newsletter, building and enhancing a website and other State Association-related expenses
Don't miss the opportunity to enhance the shooting sports in your state! The deadline for consideration is Aug. 1. To apply for a grant, click here!
NRA State Associations serve a critical role as the state-level delivery system for NRA programs and legislative information. The NRA depends on State Associations to promote firearms and the Second Amendment within their states and motivate NRA-affiliated clubs and grassroots volunteers to activate their programs in their local communities.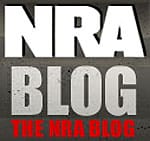 For more information about grants or to learn more about becoming an NRA State Association, visit https://stateassociations.nra.org, call (800) 672-2582 or email [email protected].