U.S.A. -(Ammoland.com)- Registration for the 2018 NRA World Shooting Championship Presented by Kimber has officially sold out, with 200 of the world's best professional and amateur competitive shooters slated to descend on Peacemaker National Training Center in Glengary, West Virginia, Sept. 20-22 to vie for the title of World Shooting Champion!
While the competition may be sold out, NRA Competitive Shooting is in need of volunteer range officers to officiate the event. Volunteers should be experienced shooters who are familiar with running stages in 3 Gun, 2 Gun, USPSA, Action Pistol, IDPA and other NRA competitive shooting disciplines.
Volunteers should be in good physical condition, and able to stand for several hours, work outside in hot weather, bend and move quickly and easily, and otherwise have no medical conditions that would prohibit safe participation in the event. Range officers are expected to exhibit excellent sportsmanship qualities and a positive, engaging attitude to competitors and other match staff.
All volunteers who register and are approved will receive free entry into the NRA World Shooting Championship (shooting between Sept. 16-20), free lodging, daily lunch, awards banquet meal, custom match staff shirt, and selection from an exclusive match staff prize table.
Online registration is a two-part process: first, complete registration at https://conta.cc/2kTCENq. Second, beginning Aug. 1, 2018, completed registrants will receive an email with a PractiScore registration link, which will enable self-squadding and entry into the NRA scoring system. Registrants must complete the PractiScore registration link in order to shoot the match as part of the match staff.
The NRA World Shooting Championship Presented by Kimber gathers the top shooters in the world to compete in virtually every type of major firearms shooting sport discipline, including pistol, rifle, shotgun and combined firearm sports. One competitor will be crowned the undisputed World Shooting Champion after navigating the 12 challenging stages, and participants will vie for more than $250,000 in cash and prizes.
For more information about the 2018 NRA World Shooting Championship Presented by Kimber, visit the official NRA World Shooting Championship Presented by Kimber website, or contact NRA Competitive Shooting at (703) 267-1479 or by email at [email protected].
---
About NRA: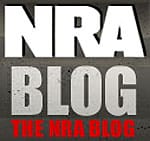 Established in 1975, the Institute for Legislative Action (ILA) is the "lobbying" arm of the National Rifle Association of America. ILA is responsible for preserving the right of all law-abiding individuals in the legislative, political, and legal arenas, to purchase, possess and use firearms for legitimate purposes as guaranteed by the Second Amendment to the U.S. Constitution. Visit: www.nra.org