U.S.A. –-(Ammoland.com)- The LH9 is not a new handgun, but is new to me.  I remember seeing internet fanfare of it a few years back and then not much on it since.  At the NRA Annual Meetings I saw the classy Lionheart logo on a banner and so stopped by to find out what happened. They're still in business, but have just been busy working on their new American-made Regulus which we'll be reviewing soon.
With a fondness for the early YouTube videos I requested a two-tone model in brown for review.  What makes the LH9 stand out from most other guns is it's "Double-Action Plus" trigger mode.  Somewhat similar in concept to the Walther P99AS trigger, but in a hammer-fired configuration.  After chambering a round simply push the hammer forward with your thumb.  It safely rolls into position and the trigger moves forward.  Everything looks like double-action, but the bulk of the pull weight has already been negated.  Pulling the trigger gives a double-action length, but single-action weight pull.  The short video below demonstrates the advantages.
In this quick demonstration I tried the different trigger modes of the LH9 against each other.  Because personal skill and training can play a role I tried each draw only twice.  From the holster, engage an ABC-zone target at 20 yards for two hits.  Watch the speed difference the Double-Action Plus can make.
With that explained and demonstrated now we can take a closer look at the gun.  At first glance design cues look to come from Browning's High-Power and the Smith & Wesson 5906.  The LH9's lineage comes from Daewoo K5 with some modernization.  The video below will give you that, "if only I could get my hands on one" familiarity.
The product page of Lionheart's website gives plenty of detail about the gun:
CALIBER:  9MM
TOTAL LENGTH:  7.5″
BARREL LENGTH:  4.1″
RIFLING:  SIX GROOVE 1:13″
HEIGHT:  4.9″
WIDTH:  1.32″
WEIGHT:  25.9 OZ
FRAME:  7075-T6 FORGED ALU.
SLIDE:  4140 FORGED STEEL
BARREL:  4150 FORGED, CHROMED
You'll note the all-forged construction which may be part of the $749 MSRP.  Novak sites and Cerakoting add to the value as does the included pistol bag and kit.  The 1:13″ twist rate is not the most common in 9mm.  Most manufacturers stick to 1:10″.  A different twist rate, different operation, and impressive presentation; this gun was begging to be shot.  In the words of the great El Duderino, "The Dude abides."
I hit the range for my standard battery of tests.  Full magazine plus one for basic functions.  "What's for Dinner?" which includes FMJs and hollow points, aluminum, brass, and steel-cased ammunition and projectile weights ranging from 165gr all the way down to 65gr.  This is followed up with practical accuracy of five shots from seven yards using Nosler 115gr Match ammunition.  Because Lionheart was nice enough to connect me with a holster from K Rounds I decided to also try drawing and engaging with the different trigger modes.  Results can be seen in the video below.
Final Thoughts:
As stated in the video, the LH9 impressed me.  I look forward to the Regulus and seeing what the folks at Lionheart Industries have done to further advance this design.  Having one gun with the option of carrying with or without the external safety and in single-action or double-action plus makes this a versatile gun.
---
About Graham Baates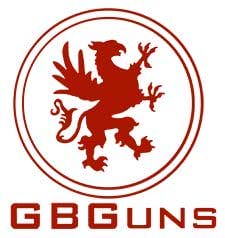 "Graham Baates" is a pen name used by a 15-year active Army veteran who spent most of his time in the tactical side of the Intelligence community including tours in Afghanistan and Iraq. Post-Army Graham spent some time in the 3-Gun circuit before becoming a full-time NRA Certified defensive handgun instructor and now works as an industry writer while curating a YouTube channel on the side. Visit Graham on Youtube .