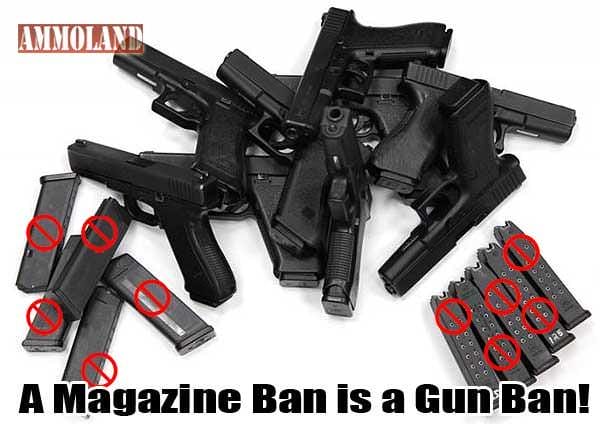 New Jersey – -(Ammoland.com)- Court Schedules Factual Hearings In Mid-August
No Decision On Injunction Before End Of Summer: July 12, 2018. This afternoon, a U.S. District Court Judge in Trenton heard oral argument on Association of New Jersey Rifle and Pistol Clubs's motion for an injunction halting enforcement of the new magazine ban law until the case is decided.
U.S. District Judge Peter Sheridan called a pre-hearing conference in chambers where he told counsel that he is scheduling a full-blown hearing on certain factual aspects of the case by mid-August. Specifically, experts who provided declarations for both sides will be brought into court to provide further detailed testimony under oath.
Following the conference in chambers, Judge Sheridan heard brief oral arguments from both sides.
Association of New Jersey Rifle and Pistol Clubs's legal team included attorneys from the law firm of Cooper & Kirk in addition to attorney Dan Schmutter. Counsel made a forceful case for why the injunction should be granted and the case resolved in favor of gun owners. They argued that New Jersey's gun owners would suffer irreparable harm if they are forced to sell, surrender, destroy or modify their property during the short compliance window before the case is decided. They also argued that the magazine ban is unconstitutional and should be overturned because it violates the Second Amendment, violates equal protection, and is an unlawful "taking" of property.
A large group of attorneys represented the State and other governmental defendants.
They argued (among other things) that magazines over 10 rounds are dangerous and unusual weapons not protected under the Second Amendment, are not needed for self-defense, and are a danger to the public, even in the hands of law-abiding citizens.
Please watch for future updates and alerts.
SUPPORT THE LAWSUIT CLICK HERE TO DONATE!
Please forward this email to every gun owner you know, and if you don't already receive alerts from ANJRPC, please subscribe to our free email alerts for the latest Second Amendment breaking news and action alerts.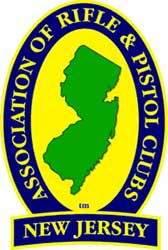 About Association of New Jersey Rifle & Pistol Clubs:The Association of New Jersey Rifle and Pistol Clubs, Inc. is the official NRA State Association in New Jersey. Our mission is to implement all of the programs and activities at the state level that the NRA does at the national level. This mission includes the following: To support and defend the constitutional rights of the people to keep and bear arms. To take immediate action against any legislation at the local, state and federal level that would infringe upon these rights. Visit: www.anjrpc.org