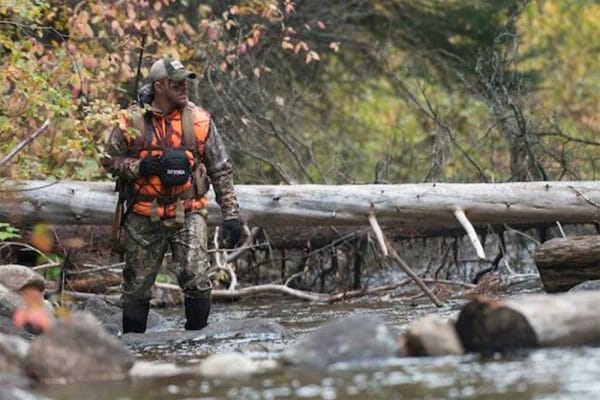 Eagan, MN –-(Ammoland.com)- Serious hunting requires serious binoculars. Binoculars that can reach out even in the morning gloom. Binoculars that draw in enough light to keep you in the deer stand those all-important extra 15 minutes in the evening. And binoculars that can shrug off extreme weather conditions.
Styrka built the S9 models with those very dedicated hunters in mind, people who spend many, many hours afield in search of that trophy. To customize their glass to their specific hunting requirements, Styrka gave these hunters three models of the S9'svto choose from.
For all-around hunting and viewing, the Styrka S9 8×42's provide a wide field of view and exceptional light-gathering ability. A top choice for hunting the deep forests and thick swamps.
Need to see out a bit further with a greater amount of detail? Styrka's S9 10×42 is the perfect fit for places like the Texas Hill Country where brushy draws give way to open hillsides.
Meantime, the Styrka S9 15×56 is perfect for hunting the wide open spaces of our Western States, where you may have to spot that trophy bull elk or mulie buck a mile away-or more!
All S9 Series binoculars feature ED objective lenses for unrivaled low light performance and are built on an ergonomic, open-bridge design allowing your fingers to wrap around the barrels of the binocular for improved grip. They are 100% waterproof, in a fully-sealed housing that has been submersion tested for 30 minutes in 1 meter (3.3 feet) of water.
The internal housing is air-purged and then nitrogen filled to prevent internal fogging. The rubber armor surfaces provide a no-slip grip even in wet conditions and tough, durable protection. Eyecups twist up or down for a custom fit to the hunter's eye, with or without glasses.
All these features and world-class engineering–at prices literally $1,000 to $2,000 less than comparable models.
Like all Styrka optics, S9 binoculars are covered by the "Styrka Pride" warranty. If you ever have a problem, your Styrka S9's will be fixed or replaced. Forever. Plus, once a year, you can send back your binoculars (and other Styrka optics) and the company will clean and tune it as needed, all on Styrka's tab.
---
About Styrka
Launched in 2015, Styrka offers a dynamic line up of hunting scopes, binoculars, red dots and spotting scopes. The Styrka philosophy is simple but non-negotiable: make high quality optics at affordable prices; always tell your customers the truth about what optics can and can't do; and, stand behind your products 100-percent, forever. Styrka Pride. Styrka Strong.
For more information, please visit WWW.STYRKASTRONG.COM