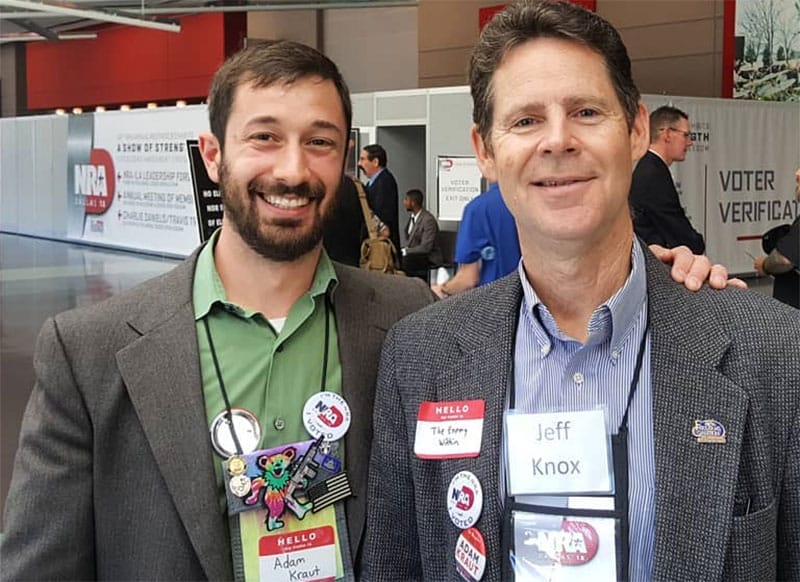 USA – -(AmmoLand.com)- After much thought and deliberation, I've once again decided to ask the members to nominate me by petition for the NRA Board of Directors election in 2019. As many of you know, this will be the third year in a row that I've attempted to be placed on the ballot by petition. There are a lot of issues I believe need to be explained, but I'll try to keep this article short.
The past two years have taught me a lot, not just about the NRA and its politics, but about those who support me and those that oppose my presence on the Board. Detractors of mine have attempted to brand my loss as "the members rejecting another lawyer." They even seek to portray my continued perseverance and persistence as a negative quality.
Yet, the ballot numbers tell a far different story. In 2017, the first time I ran, I obtained 62,400 votes and fell short of a seat by 5,506 votes. In 2018, I received 67,118 votes, an increase of 7% from the year prior. I fell short by 3,817 votes. Notably, I obtained over 2,000 more votes than Grover Norquist and Robert Wos, and over 4,000 more votes than Herbert Lanford, all of whom were seeking reelection.
While some of the current Board Members and their supporters have characterized my campaign as an insurgency, not a single one of those people have reached out to me to discuss my positions, thoughts on issues, or even attempted to get to know who I am. Meanwhile, over the past two years, I've responded to countless emails, phone calls, comments, and messages along with in-person discussions with you, the Members. It isn't exactly hard to get in touch with me.
Case in point, last year in an article published on this very website, Marion Hammer branded me, along with those who support me, as "The Enemy Within." That's right, she called 67,118 of you "The Enemy Within," which is a rather bold statement to make against over HALF of the number of members who cast eligible ballots.
Yes, it is true, I even handwrote stickers for the NRA Annual Meeting which said: "Hello, My Name is The Enemy Within." Apparently, the personification of "The Enemy Within" was lost upon a number of people. There was a clear attempt to label people who chose to wear a sticker as disrupters, rather than fellow members who hold a different view on the issues.
Last I checked, we were all members of the same organization, with just a different take on the direction it should be heading.
For the past two years, I've told you the direction I'd like to see the NRA move toward. The information is easy to find on YouTube along with my website.
As I've stated in the past, I pledge to remain accessible to the Members, as I have throughout my candidacy. The NRA is YOUR organization. If you're unhappy with the direction it is heading, vote for Board Members who reflect your values. To ensure the Board can take action on issues you see, be sure to send your concerns directly to the Board rather than staff at the NRA HQ.
To learn more about me and to download the petition, visit AdamKraut.com. Together, we can make the NRA the organization we deserve.