Opinion
Fairfax, VA – -(Ammoland.com)- Like most people, we understand that educational institutions and staff tend to lean left. The degree and intensity of the bend varies across universities, but a leftward orientation is actually expected today.
We're aware that some – perhaps even many – academics look upon the NRA and gun owners with disdain. We always hoped this didn't extend to the individual level, that the disdain was limited to the aggregate, and that personal interactions could be open-minded or – gasp! – even cordial.
The thought that academics would consider NRA members the bottom of the proverbial barrel never occurred to us. We never imagined that more college professors would be comfortable with an avowed communist than with an NRA member. It sounds like a joke, like an appeal to extremes to call attention to the absurd, but that's precisely what a new study has discovered. A sociology professor at the University of North Texas found that political biases in academia peak with NRA members.
Professor George Yancey wanted to investigate possible hiring discrimination in higher education. He asked professors across the country how their support for a job applicant would change if they knew the applicant was a member of certain groups. Of all the groups Yancey tested, "NRA membership was ranked as the most likely to hurt an aspiring professor's chances of getting hired."
NRA membership was more damaging than being a Republican, a Libertarian, a vegetarian, a member of the ACLU, or a member of the Green Party. NRA membership is considered more damaging than being a communist.
Overall, more than two in five professors say a person's membership in the NRA would "'damage' an applicant's chances of getting hired." Yancey suspects that, "academics envision individuals in the NRA as being on the far right." Yancey also found that "meat hunters, evangelicals, and fundamentalists also are less likely to be hired."
Imagine that. Being an actual, admitted communist – who proudly acknowledges being as far left as left can go – is less harmful to one's career prospects than being an NRA member.
We've heard about high school teachers kicking students out of class for wearing NRA shirts. We've heard politicians disparage this association and its membership. But to hear that college professors would rather work with a communist than an NRA member is just sad. We found two takeaways from this: first, an inability to explain one's adherence to a political and economic ideology with an absolute perfect failure rate probably doesn't matter in academia and, two, academia is somehow even more out of touch with America than any of us thought.
Remember that the next time "academics" release a "study" on "gun violence."
---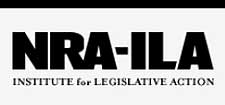 About:
Established in 1975, the Institute for Legislative Action (ILA) is the "lobbying" arm of the National Rifle Association of America. ILA is responsible for preserving the right of all law-abiding individuals in the legislative, political, and legal arenas, to purchase, possess and use firearms for legitimate purposes as guaranteed by the Second Amendment to the U.S. Constitution. Visit: www.nra.org