GRINNELL, Iowa –-(Ammoland.com)- Brownells is offering HK 417 parts kits disassembled from real German military machineguns – the first time these kits have been available in the United States.
Brownells obtained fewer than 200 of the HK 417 kits, and it is very unlikely more complete kits will be available once these are sold.
The kits are new, but may exhibit some wear marks from the machinegun disassembly process. They are complete except for a lower receiver, bolt and barrel.
In addition to HK 417 parts kits, Brownells has a large quantity of HK 417 factory lower receiver forgings, and plans to finish them into complete receivers, available for sale in 2019.
Also for 2019, Brownells plans to offer bolts and barrels compatible with the HK 417.
"Although HK 417 parts have cropped up from time to time on the US market, they have never been available as a complete assortment, all pulled from one, new firearm," said Brownells Director of Product Management Paul Levy. "These kits come from new HK 417 machine guns, and are as close to the original gun as most can get. Brownells does have production of lowers, bolts and barrels in the works, and plans to have these out in early 2019."
Upper Receiver Assembly – Includes piston bushing, forward assist and ejection port cover
Charging Handle Assembly
Handguard & Barrel Nut – Some handguard may be cut for front sight, but no front sight is included, includes retaining bolt & spring
Gas Block – Does not include pins for attaching to barrel
Gas Piston Assembly – Includes Piston & Rings and Piston Rod Assembly
Flash Hider
Bolt Carrier – Includes cam pin, firing pin, firing pin spring and firing pin retaining pin
Extractor & Ejector – Includes spring & hardware (417 includes two ejectors & springs)
Receiver Extension with Buffer, Spring, Castle Nut and End Plate
Buttstock Assembly
Pistol Grip – Includes screw & bottom door
Lower Parts Kit – Includes Takedown Pins & Hardware, Magazine Release Assembly, Bolt Catch
Assembly, Buffer Retainer Assembly and Trigger Guard
Fire Control Group – May include Full Auto, Burst or Semi-Auto Group ALL NFA RULES APPLY
Safety Selector Levers – ALL NFA RULES APPLY
Auto Sear – ALL NFA RULES APPLY
Brownells lists the HK 417 kits as product #100-026-984 for $3,499.97 retail.
---
About Brownells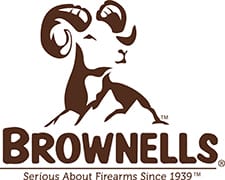 Serious About Firearms Since 1939™, Brownells is the world's leading source for guns, gun parts and accessories, ammunition, gunsmithing tools and survival gear. With a large selection of both common and hard-to-find items, and an extensive collection of videos, articles, and gun schematics, Brownells is the expert for everything shooting-related. Committed to maintaining our great traditions, Brownells has more, does more and knows more – and guarantees it all, Forever. For more information or to place an order, call 800-741-0015 or visit Brownells.com. Stay up-to-date with Brownells on YouTube, Facebook, Twitter and Instagram.