Saturday, September 22, 2018, from 8 a.m.–1 p.m.
Myton, UT – -(AmmoLand.com)- We are excited to team up with Mule Deer Foundation, Rocky Mountain Elk Foundation, and Safari Club International to offer a free youth pheasant hunt near Myton, Utah at the Pleasant Valley Hunting Preserve on Sept. 22, 2018.
Pleasant Valley Hunting Preserve, 3733 W. 10000 S., Myton, UT
To participate, you must be 17 years of age or younger. The hunt is limited to 100 participants (20 per session).
Sportsmen organizations will provide the birds, so young hunters have an increased opportunity to harvest a pheasant. Participants need to have completed Hunter Education or have a Trial Hunting Program number, in addition to a valid hunting or combination license. Anyone going afield should wear a hunter orange hat. All participants (supervising adults, youth and helpers providing transportation) need to complete and sign the waiver provided. Event participation will be declined until the online waiver is completed.
We'll have some shotguns for participants to borrow, but we recommend bringing your own guns, ammunition, safety goggles, and hearing protection if possible. Make sure all weapons are unloaded upon arrival.
Register — and learn more — at http://bit.ly/youth_pheasant. Questions? Contact Valarie at 435-828-0008. If you have questions the day of the hunt, call Pleasant Valley at 435-646-3194.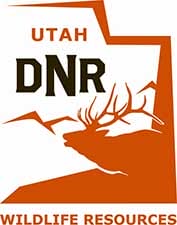 About Utah Division of Wildlife Resources:
The Utah Division of Wildlife Resources (DWR) is part of the Utah Department of Natural Resources (DNR). In addition to managing and protecting Utah's wildlife, we manage hunting and fishing opportunities within the state.