USA – -(AmmoLand.com)- If you only have a couple of rifles equipped with scopes, you probably do not need this kit.
There are cheaper alternatives available to the sportsman who rarely (if ever) changes scopes on their rifles. However, if you have a battery of firearms with multiple scopes AND like to try out new scopes and mounting systems as they become available, you should consider the Wheeler scope mounting kit.
The Wheeler Scope Mounting Kit helps mount ANY Scope 1″ or 30mm. This complete kit provides everything necessary to mount virtually any 1-inch or 30mm scope the correct way. Proper scope installation is critical to the accuracy of your firearm. Alignment and Lapping of rings ensure maximum surface area contact between scope tube and rings. This not only helps the rings hold the scope more securely but also protects your scope from damage misalignment can cause.
The F.A.T. Wrench torque screwdriver included in this kit cannot be fully appreciated until you have had a scope come loose in the field. Prior to buying the F.A.T. Wrench, we just tightened down the scope mounts and rings until they "felt right". F.A.T. stand for Firearms Accurizing Torque Wrench and is sold on it own as well as with this kit. Feeling right is not the best way to ensure that your scope is secure and stable. If you are one of the lucky ones, you have never had a scope come loose in the field when you had a "sure shot" lined up. Well, Jim missed out on a trophy Persian Ibex when his scope came loose after a fall. After that incident, he bought a F.A.T. Wrench to preclude that happening again. You can read our review of the Wheeler F.A.T. Wrench at: Guns & Shooting Online or Universal Hunter Magazine. It is a valuable piece of equipment and well worth the price….. it is included in the above titled kit.
The Level-Level-Levels are also included and their function is self-evident. Reticle leveling is key to obtaining accuracy. If the crosshairs in your scope are not properly leveled there will be errors in windage. Those errors will be substantial at longer ranges. And, misalignment of the reticles can also compromise turret adjustments. We also review these tools at: Guns & Shooting Online and Universal Hunter Magazine. They are efficient and inexpensive.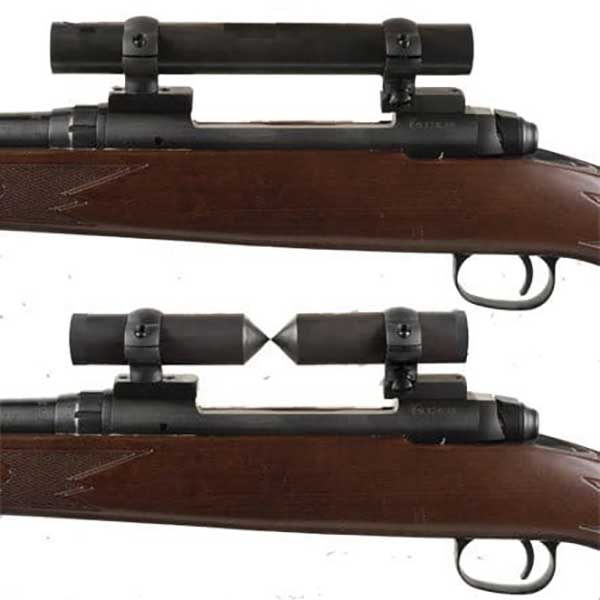 The last items included in the Wheeler Scope mounting kit are the Alignment Bars and Lapping Bars.
I would venture to say that most folks do not check to see if their rings are properly aligned when installing a new scope. Most people simply tighten down the base mounts and attach the rings in preparation for mounting the scope. Misaligned rings, either horizontally or vertically,
can damage the scope and cause frustrating problems at the range when the gun does not hold its adjustments (it can't because of the internal stress on the scope). The Alignment Bars allow you to check for proper alignment, before mounting the scope, and make the appropriate adjustments (if needed) to fix the problem.
The Lapping Bars with the included 220 grit lapping compound allows one to take out any manufacturing imperfections on the internal surface of the rings. This results in a more positive grip of the rings on the scope… IE., your scope is more stable and more likely to hold its adjustments.
The items included in the Wheeler Scope Mounting kit are:
F.A.T. Wrench torque screwdriver
10 Gunsmithing Screwdriver Bits
Level-Level-Levels for reticle alignment
1″ Scope Ring Lapping Bar
30mm Scope Ring Lapping Bar
1″ Scope Ring Alignment Bars
30mm Scope Ring Alignment Bars
Lapping Bar Handle
Lapping Compound
Thread Lock
Given the amount of money we spend on our scopes and mounting systems, this Wheeler kit is a handy tool to have on our workbench. It will also save us a lot of money in damaged, misaligned and/or poorly mounted scopes. With a 2018 MSRP of $139.99 (less $$ online) the kit is a bargain, especially when you add up all the prices of the individual components.
---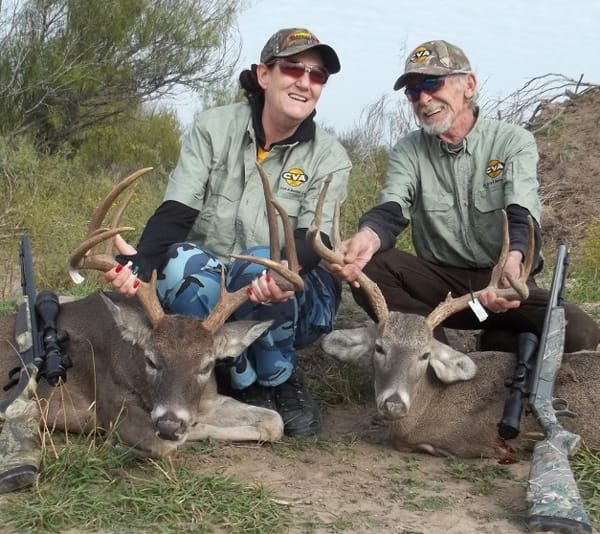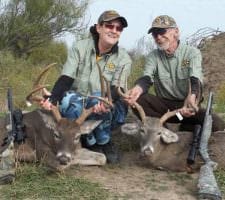 About Jim and Mary Clary:
Jim and Mary Clary have co-authored over six hundred published articles (and counting) on shooting and hunting. You can read many of them on AmmoLand News.
Some of the links on this page are affiliate links, meaning at no additional cost to you, Ammoland will earn a commission if you click through and make a purchase.