COLORADO SPRINGS, Colorado –-(Ammoland.com)- There's no greater defining moment in our sport than in seeing a 10.9 illuminate from the scoring monitor. On Tuesday, October 9 (10.9) we're encouraging the shooting sports community to shoot for excellence. Happy 10. 9 Day!
A 10.9 in our sport is the mark of perfection, proof positive that excellence has been achieved. That's the goal if you're shooting over a half a football field away and aiming at a target measuring no more than the width of a dime or whether you're standing 33 feet away trying to punch pellets into a bullseye no bigger than the period at the end of this sentence. Excellence is a virtue of your USA Shooting Team and on 10.9, we'd like to encourage our community to aim for excellence in all the shots you take in life.
In this country, we take pride in making up days to celebrate anything – donuts, pirates and even our bosses. At USA Shooting, we know a good celebration when we see one and traditionally that's been because of medal-worthy performances set down by our athletes.
This day is in recognition of that pursuit, both for those that achieved excellence and for those continuing to strive for it. Every day on the calendar is a silent monument to those epic hours in humanity and remarkable feats of strength and heroism. 10.9 is the day we're recognizing those moments in time when the ordinary became extraordinary and when jaws were dropped. On this day, and everyday thereafter, strive for excellence in all that you do and may every shot you take in life be in pursuit of the highest mark, your 10.9.
Help us spread the word about 10.9 Day!
Get involved in the spirit of 10.9 day by making people in your social circles aware of this day honoring the USA Shooting Team. We know not everyone has shot that elusive 10.9, what's important is encouraging and celebrating people who help us on that path toward excellence. We hope you'll share your experiences of your first 10.9, what a 10.9 means to you, stories of great shooting, hard training or the people in your life who help you be a better shooter.
Here are some ways you can help:
Use hashtag #ten9day on ALL your social media posts this. If you post anything about great shooting, please add the #ten9day hashtag.
Make your own 10.9 Day video message and tag us on your social media wishing folks a Happy 10.9 Day! Think of it like a holiday greeting you might do for Christmas or New Year's Day.
Need some ideas of what to post? Here are a few ideas but we WELCOME your own take on what a 10.9 means to you this day (Above all – have fun with it!)

You miss 100% of the shots you don't take – Wayne Gretzky #ten9day
If you shoot like you're afraid to lose, you're never going to win – Michael McPhail #ten9day
Aim for excellence in all the shots you take in life! #ten9day
Wishing you Good Shooting this 10.9 Day! #ten9day
Practice makes perfect. #ten9day
I'm not just a 10, I'm a 10.9 #ten9day

Be sure to follow us on social media and share/re-tweet/like/favorite our content throughout the day!

Facebook: www.facebook.com/usashooting
Twitter: www.twitter.com/usashooting
Instagram: www.instagram.com/usashooting
Snapchat: USA Shooting
Check out our 10.9 webpage at www.usashooting.org/ten9day
RoundUp For USA Shooting
Make a difference on 10.9 Day by creating a RoundUp for USA Shooting account. USA Shooting is dedicated to preparing America's shooting team athletes for competition and winning medals. When you sign up and create a round up account for USA Shooting you will give directly to us. You'll help train shooting athletes and support shooting sports across America. Every new account started on 10.9 Day earns a special USA Shooting prize.
Get 10.9 Percent OFF USA Shooting Merchandise
Get your USA Shooting merchandise at a discounted rate starting at 12:01 am Tuesday all the way through 10.9 Day. Go to our store (http://store.usashooting.org/) and enter the promo code ten9day to get your 10.9 percent off discount.
Shoot 10.9s
There's no better way to celebrate #ten9day than by shooting a few. So, we're teaming up with ELEY and ELEY USA so you can do just that. We've set up 10.9 Day shooting opportunities for Air Rifle, Air Pistol and Smallbore (50ft & 50m) using the MyEley platform. Create an account now and go to the USA Shooting Club and enter your desired competition and then shoot some 10.9s to celebrate your holiday. Take a selfie with your target to be eligible for special #ten9day prizes.
Participate to Win USA Shooting Prizes
What would a celebration be without giveaways? Sponsors like ELEY, PODIUM, Oberle Enterprises, SKB Cases and Peltor Sport are joining in on the spirit of the day and we are set to give away some great prizes. Here's a few things you can do to try and earn yourself a prize pack:
Show us in words, pictures (with caption) or video why shooting is your Olympic sport.
Post a photo of your top shooting teammate, friend and/or USA Shooting Team member and tell us what makes them the great shot they are.
Upload a photo of yourself and tell us how you strive for excellence, or how you plan to strive for excellence?
Tell us the three things you feel are the most important ingredients to shooting 10.9s and reaching excellence?
---
About ELEY: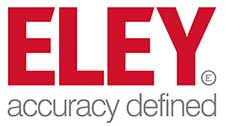 ELEY is a Proud Sponsor of the USA Shooting Rifle and Pistol Teams: ELEY Limited, manufacturer of the world's most consistently accurate rimfire ammunition, has been the Official Sponsor and Official Supplier of .22 rimfire ammunition of the USA Shooting rifle and pistol teams since 2000.
For more information on ELEY and their products, please visit their website.
About USA Shooting:
USA Shooting, a 501c3 non-profit corporation, was chartered by the United States Olympic Committee as the National Governing Body for the sport of shooting in April 1995. USA Shooting's mission is to prepare American athletes to win Olympic medals, promote the shooting sports throughout the U.S. and govern the conduct of international shooting in the country.
For more information, check them out on the website and on Twitter.