Opinion
Fairfax, VA – -(Ammoland.com)- Americans are often encouraged by anti-gun politicians to embrace United Kingdom-style gun control.
This would entail restrictive gun owner licensing, a near total ban on all handguns (handguns are permitted but heavily restricted in Northern Ireland), a ban on commonly-owned semi-automatic rifles, and a near prohibition on the use of firearms and even non-lethal alternatives for self-defense. Moreover, U.S. gun controllers are egged on in their efforts by the UK press.
It is ironic then that it is an American influence that may have stifled part of UK shooting culture. According to some in the UK press, American-born Meghan Markle has convinced her husband Prince Harry to forego the royal family's annual Boxing Day pheasant shoot.
The Express reported that "The Duchess of Sussex is a renowned animal lover and refuses to wear fur. She is also against bloodsports," and that, "Meghan has expressed concern over Prince Harry killing 'defenceless animals.'"
Moreover, a report from the Mirror indicated that issue has caused concern in the royal family. According to the tabloid,
A royal insider told the Sunday Mirror: "In his mind, William sees this as another concerning example of his younger brother being pulled away from his family by his new wife.

"Harry's always loved hunting and it has provided them with a great chance to bond as brothers.
However, the reports of Meghan's anti-hunting mandate are not without controversy. According to the Telegraph, a source at the royal residence called the story "completely untrue."
The royal family has a long and proud tradition of participating in the shooting sports. Prince Phillip is an avid sportsman and helped pass down his love of the shooting sports to his grandsons Prince William and Prince Harry. For her part, Queen Elizabeth is an accomplished sportswoman, something that has brought her criticism from animal rights extremists. Catherine, Duchess of Cambridge has also embraced the family's hunting tradition.
Understanding the important role outdoorsmen play in wildlife management, the royal family has gone to great lengths to champion conservation efforts alongside their pursuit of the shooting sports.
It is encouraging that despite significant differences, the royal family and everyday Americans embrace the shooting sports for the same reasons. The shooting sports are about bonding with family and friends, carrying on time honored traditions, and cherishing and respecting wildlife and the outdoors. If the reports regarding the Duchess of Sussex are true, hopefully tolerance and an open mind will lead her to see the real value in the UK's shooting traditions.
---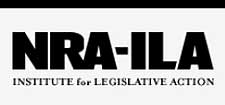 About:
Established in 1975, the Institute for Legislative Action (ILA) is the "lobbying" arm of the National Rifle Association of America. ILA is responsible for preserving the right of all law-abiding individuals in the legislative, political, and legal arenas, to purchase, possess and use firearms for legitimate purposes as guaranteed by the Second Amendment to the U.S. Constitution. Visit: www.nra.org