YouTube personality, Graham Baates, gives us a video first look at the new Walther PPQ Q5 Match Steel Frame.
USA – -(Ammoland.com)- #GripandTrigger swept over the polymer-frame, striker-fired community as the Walther PPQ grew in popularity.  5″-barreled target models began making their way to competition stages and then Walther released the Q5 Match with an optics-ready platform, lightening cuts in the slide, and a signature blue trigger.  Serving as a flagship and pinnacle model the Q5 Match has been popular, but Walther wanted to take things a step further.  Kept under tight secrecy until just months before official announcement in the US, the Q5 Match Steel Frame (SF) has arrived.
Rather than simply machine an aluminum or steel copy of the polymer frame Walther's engineers took things a step further and created what in this author's eye is nothing short of art.  Dozens of complex cuts, bevels, and transitions have been modeled into a piece of steel that fits the hand more comfortably than many polymer frames.  Why steel?  Weight.  Using steel offers a heavy frame to minimize recoil and steady more easily in the hand at speed.  The Q5 Match SF is designed with competitive shooting in mind.
Get a closer look at Walther's new flagship in the video below:
Those already familiar with the Q5 Match wanting to know just what the major differences are between the polymer and steel frame models are will find the following video particularly useful.  It is different enough to get its own manual though anyone familiar enough with pistols to be considering one won't find anything foreign about operations.
Yes, this is only the tabletop portion of the review.  Shooting impressions will be completely shortly.  Specification were just made publicly available.  Model 2830418 is shown in the video.
TECHNICAL DATA
All Steel Construction
Quick Defense Trigger
Optics Mounting Plate
Extended Frame Rails
Push Button Style Magazine Release
Walther Signature Ergonomics
Ported Slide
Model:                             2830001    2830418
Caliber:                             9mm         9mm
Finish:                             Tenifer       Tenifer
Magazines Included:        3                 3
Barrel: (Length – Twist)    5″ – 1/10    5″ – 1/10
Trigger Pull:                     5.6 lbs        5.6 lbs
Capacity:                         15 rds        17 rds
Overall Length:                8.7″            8.7″
Height:                             5.4″            5.9″
Width:                              1.3″           1.3″
Sight Radius:                   7.2″           7.2″
Weight (empty mag):       41.6 oz     42.3 oz
On the range we plan to film slow-motion comparison of the steel and polymer frames against one another to see how much the added weight quickens the return to ready during rapid fire.  We'll also shoot for groups using Nosler 124gr Match ammunition.  This pistol may not have been intended for defense or casual range use, but could end up being used that way.
We'd like to know if you're interested in seeing our, "What's For Dinner?" load compatibility test.  For those not familiar with that test we run a large variety of loads through the gun to see if it'll feed from slide lock, generate enough energy to cycle the action and feed the next round, and then a third round is fired to reduce variables.  This test in 9mm typically includes loads ranging in projectile weight from 65gr up to 165gr.  Brass, nickel-plated, steel, and aluminum cases are included as well as a variety of ball, hollow point, and flat-nosed rounds.  The intent is to see which rounds a gun will or will not run with.  Let us know in the comment below if you'd like to see that included.
Here's a short slow-motion clip showing the difference between the polymer and steel frames during rapid fire.
---
About Graham Baates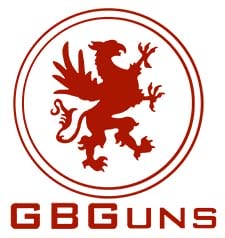 "Graham Baates" is a pen name used by a 15-year active Army veteran who spent most of his time in the tactical side of the Intelligence community including tours in Afghanistan and Iraq. Post-Army Graham spent some time in the local 3-Gun circuit before becoming a full-time NRA Certified defensive handgun instructor and now works as an industry writer while curating a YouTube channel and blog on the side. Visit Graham on Youtube .