Opinion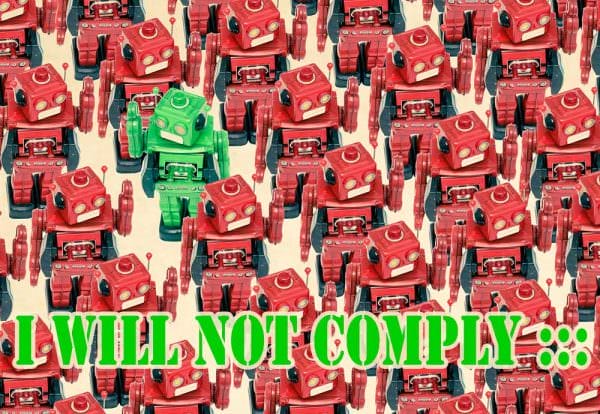 USA – -(AmmoLand.com)- Despite the fact that no new federal gun control legislation is likely to get through the Republican-held Senate in Washington D.C. (we hope). Various states are advancing new gun laws all over the country, and some are even being endorsed and signed by Republican Governors and lawmakers.
Here in New York our Lord and Master Andrew Cuomo has little to stand in the way of his new gun control measures. A "red flag law" that has the potential to be abused with gun owners losing their firearms and rights with no due process on the basis a teacher or someone who thinks a child in a home is a danger to themselves or others can lead to law enforcement seizing the guns from the adults who have done nothing wrong. Not to mention someone holding a grudge for any reason can make an accusation that a gun owner is "dangerous" without any proof, leading to the seizure of the firearms and then the gun owner having to prove themselves that they are not, to a judge. The overreach here and how badly this violates the Constitutional rights of gun owners is staggering.
Several states have been ramming through these red flag laws, but the scarier part is that there are so many, including gun owners and even the NRA is receptive to red flag laws in one form or another. The NRA, like their first impressions of the ban on bump stocks, were amenable as long as some conditions were followed to how these laws were drafted. This action is called a compromise. I would think that those who handle the legislative issues at the NRA would have learned by now that the liberals who want gun control in America have no desire to compromise. It's an all or nothing game and when those who are tasked with defending our rights decide to fold instead of playing their hand regularly, maybe we should be backing another player.
So what can we as gun owners do? Well, with the number of states passing these red flag laws and other gun control measures increasing, moving is an idea but to where? The map is continually shrinking, and we're running out of real estate that is gun owner friendly. Moving as I have said earlier is not just as simple as packing up and leaving, what with jobs, kids, pensions, houses, and family.
There is an old saying that goes "What cannot be remedied, must be endured."
For those of us who cannot move from the state we're in, enduring is definitely what we are left to do, but that doesn't mean we sit in silence and do nothing. When a piece of gun control comes forward to be introduced, whether your lawmaker is for or against it, they should know your opinion on it, respectfully. Making threats or screaming at them only solidifies their position that gun owners are dangerous and that more gun control is necessary. Make sure other gun owners know what's going on, the best place to get this out isn't just social media but at your local gun shop. Don't expect any reception from your big box store; they hate politics except to be what they consider is the right side.
Another thing you can do is when your local newspaper or television station publishes a piece that's wrong on gun control since most of the media is aligned with liberals these days anyway, let them know about it. A letter to the editor or comment on their facebook or twitter page can go a long way, again, make them respectful and include as many facts for rebuttal as possible.
Believe me; I have made it my mission to be a thorn in my local paper's side for the better part of two decades, which seems to be exactly how long their very liberal editor has been in charge. On occasion, I even get an angry email from him, once even from his wife calling me some very unflattering names. If I am getting the truth and the facts out, so much the better.
Gun owners also need not to panic, we all saw what happened to the supply of ammunition a few years ago when things went crazy, and a box of .22 LR became harder to find than gold dust in your local stream, and just as expensive. For the better part of a year or more some gun shops couldn't get it, and when they did, the prices were steep. Hoarding ammunition was rampant, and there are still many hurt feelings to this day between shooters and the ammunition makers over it. I know of at least one gun shop that I will no longer enter because they were splitting up bricks of .22 LR and selling the ammunition for prices that were well above and beyond common sense. The worst I can say personally was seeing a box of fifty rounds of .22 LR going for almost $25, which I can get now for less than $5. I think if that type of craze and hoarding begins again, we will be dealing with it for years.
The biggest issue right now is that gun owner are badly divided, and our enemies are not. They all want the same thing, guns banned in all forms. They don't just want to see AR's banned; they want your deer rifles, your grandfather's Winchester, that single shot .22 you bought your kid, the old revolver in the safe. All of it, and if gun owners continue to snipe and attack each other, they're going to get just that.
As a gun owner, I have never owned an AR in my life, and I might someday, but they are not high on my list, BUT, I will defend the rights of the guy who does own an AR because I know that once the left is done with him, they will move right on down the line. That's what happened in England and Australia, and the left has been using that as a model for their plans here.
In 1994 when the Clinton Assault Weapons ban first became law, I was 18 years old and just getting into firearms myself. What I remember then was the older gun owners who told me that it didn't affect them because they could see no point in owning something like that. I see that again with gun owners now and bump stocks. We need to stand together, right now, or we can all watch the left take our rights away state by state, while we eat each other alive.
Gun owners need to dig in now more than ever. We can't think that we're safe, ever just because the state is run by a Republican, both Florida and Vermont passed new gun laws in the last year with Republican Governors in charge. We also have to hold accountable gun rights organizations who believe that compromising is the right answer when they take our dues money all the while saying they will hold the line. Gun owners now have to endure, so that our kids and the future generations who are counting on us will have freedom tomorrow.
---
About David LaPell
David LaPell has been a Corrections Officer with the local Sheriff's Department for thirteen years. A collector of antique and vintage firearms for over twenty years and an avid hunter. David has been writing articles about firearms, hunting and western history for ten years. In addition to having a passion for vintage guns, he is also a fan of old trucks and has written articles on those as well.