DENVER, CO – -(AmmoLand.com)- Since 1895, Field & Stream magazine has been a coveted source of information and entertainment to outdoor sportsmen and women around the world. For the new Outdoor Edge RazorMax, a replaceable fixed-blade knife, to be named one of the best new knives of 2019 SHOT Show by Field & Stream is quite an honor for the company.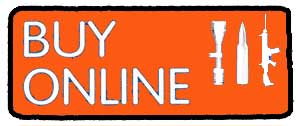 This designation was given in the article, "Best New Knives of the 2019 SHOT Show" which appeared on Feb. 8 in the Field & Stream online site. During January's SHOT Show, the Field & Stream staff endlessly scoured the three floors of the Las Vegas Sands Convention Center to find and present to their readers what they deemed to be the top 11 knives they discovered.
This is what they had to say about the Outdoor Edge RazorMax;
"The ergonomically shaped handle on the beefy new interchangeable blade knife from Outdoor Edge is clad in a rubberized polymer that is as grippy as used chewing gum—exactly what you need when you're playing surgeon on a big buck's windpipe. The fixed-blade knife comes with 3 sets of two different blade designs: a 3.5-inch drop point and a 5-inch boning/fillet knife with just enough flex for serious fish work. Each blade slides into a lengthy steel slot holder for enough rigidity for tough, two-handed rib-splitting cuts. Audible clicks let you know the blades are seated correctly. It's one solid knife."
Click here to read the entire article.
The RazorMax is available with either a black or a blaze-orange handle and comes complete with a lightweight nylon belt sheath that features a removable pouch for storing packaged blades and a protective case for opened blades. It will be available in the second quarter of 2019 for a suggested retail price of $79.95
---
About Outdoor Edge
Founded in 1988 and headquartered in Denver, Outdoor Edge is a leading designer and manufacturer of knives and tools. Today, Outdoor Edge continues to innovate and develop state-of-the-art products for outdoor enthusiasts, game processors, survivalists, handymen and others who require the very best knives and tools available for leisure, work and everyday-carry needs. The company prides itself in offering a variety of products that undergo extensive field-testing in harsh, rugged environments resulting in durable, long-lasting products that come with a lifetime guarantee. For additional information on Outdoor Edge and its full line of products write to: Outdoor Edge, 5000 Osage Street, Suite 800, Denver, CO 80221; call toll-free 800-477-3343; email [email protected]; or visit www.outdooredge.com.