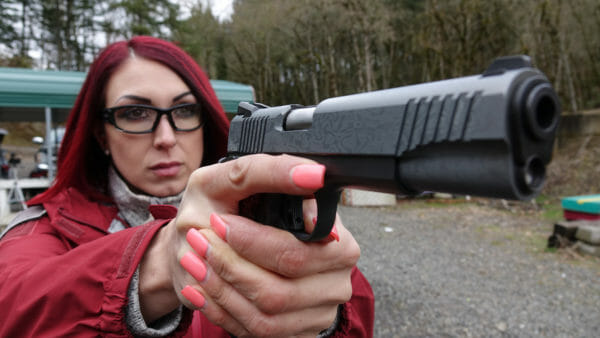 USA – -(Ammoland.com)- 9mm 1911s have been heralded as the ultimate in shooter comfort as much as they've been cursed at as blasphemy.  For those of you who enjoy shooting and advancements in design please continue reading.  With the cultists addressed we can now begin to address the gun at hand; the Citadel M1911 Madagascar in 9mm.  This beautiful 1911 is cerakoted and then laser-etched in a pattern that resembles Damascus steel.  Blending that with a dark frame and redwood-pattern checkered grips makes for an eye-catching pistol.  Features go beyond good looks as we'll discuss in the tabletop video below:
For those who prefer to see things by the numbers the specifications below have been pulled directly from the product web page.
FEATURES
Available in .45 ACP or 9mm
5″ barrel w/ full-length guide rod
Mag Cap 8RD or 10RD
Full length: 8.87″
Weight: 36.8oz and 38.08oz
Extended, ambidextrous thumb safety
Series 70 firing system
Two magazines
Beveled magazine well
Extended slide stop
Lowered & flared ejection port
Skeletonizes hammer & trigger
Extended, Beavertail grip safety
MSRP $959
We went for the 9mm option for a couple of reasons.  To start 9mm is less expensive to shoot, offers higher capacity, and in a steel gun like the M1911 Madagascar can make for a very pleasant shooting experience.  The second inspiration was somewhat less friendly to a manufacturer looking for a review.  I wanted to know if it could run.  Magazine geometry required to fit Browning's 1911 frame is not always friendly to Luger's 9x19mm round.  Even after magazine designers figured out how to make the rounds stack and present as intended, the feed angle doesn't lend itself to Luger's skinny pills.  In the tabletop video we could see what Citadel has chosen to do to solve this, but does it actually work?
We hit the range with Instagram's @Burgundy.Bomber (pictured) who is a self-proclaimed 1911 lover and Instagram's @Maddy_a.r who prefers polymer guns.  In addition to running the gun with three different hand sizes and levels of enthusiasm about the gun, we also tried a few different magazines and our famous, "What's For Dinner?" test.  For the uninitiated this test involves running a variety of loads as light as 65gr and as heavy as 165gr, hollow points, round-nose, and flat-nosed projectiles from brass, nickel-plated, aluminum, and steel cases to find out what a gun will or will not run.  Each of the three shooters then shoots a five-shot group from seven yards to gather thoughts before voicing their opinion on the gun. The results of this test can be seen in the Shooting Impressions video below:
We couldn't get the gun to fail in regular use.  It appears the Madagascar shoots as well as it looks.  With 158gr subsonic loads, the slower 1:16 twist rate made for great groups and a very soft shooter.  Sharp-looking, and completely reliable for any basic range need, the M1911 Madagascar warrants the price tag.  While some may warn you to stay away from 9mm 1911s, this gun runs well, and offers some visual pizzazz to spice things up a bit.  Aside from personal preferences on sights we couldn't find any real faults.
---
About Graham Baates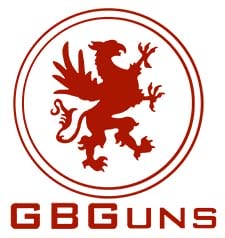 "Graham Baates" is a pen name used by a 15-year active Army veteran who spent most of his time in the tactical side of the Intelligence community including tours in Afghanistan and Iraq. Post-Army Graham spent some time in the local 3-Gun circuit before becoming a full-time NRA Certified defensive handgun instructor and now works as an industry writer while curating a YouTube channel on the side. Visit Graham on Youtube .