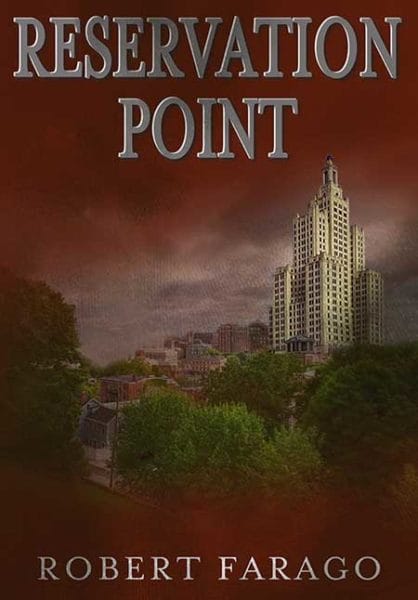 Austin, Texas – -(AmmoLand.com)- "The blues ain't nothin' but a good man feeling bad," said Robert Farago. "Spare a thought for John Canali, the central character in my debut novel."
Reservation Point by Robert Farago
Reservation Point is Farago's fast-paced tale of crime and corruption set in Providence, Rhode Island. Penned by the founder of The Truth About Guns, RP offers readers sex, violence, drugs, betrayal, and insight into the art and science of hostage negotiation. Gunplay? Lots.
"No one cocks the hammer of a GLOCK," Farago assures firearms friendly readers. "When someone gets shot in the shoulder they don't shrug it off. So to speak . . . Cabot Guns fans will get a real kick out of the ending."
Reservation Point combines page-turning plot with the same sarcastic "no holds barred" humor that made The Truth About Guns so popular. Farago says the John Canali series sequel is already on its way.
"Book two picks-up where book one left off," Farago says, offering fans a piercing glimpse into the obvious. "More hostage takers, more guns, more mafia, more cowbell. But it's best to start with book one. For both of us."
The lead character, John Canali's reward? He's splattered with the blood of a witness he was supposed to protect. A seemingly simple hostage situation blows up in his face. His girlfriend's father puts a hit on him. Just some of the challenges bedeviling Canali, a cop struggling to stay afloat in an Ocean State awash in corruption.
Reservation Point delights readers with sex, violence, drugs, exotic dancing, betrayal, intrigue, and insight into the art and science of hostage negotiation. Including the term "reservation point" — the hostage taker's bottom line. Your reservation point? You need this book.
Click here to purchase a copy of Reservation Point.