USA – -(Ammoland.com)- With so many options out there for 1911s already, Citadel has released a small lot of pistols featuring custom-grade cerakote jobs.  We previously reviewed the Madagascar in 9mm and were impressed, when the chance to try out the Warbird came I couldn't say no.  Purists will rejoice at the 70's series construction which appears to have been performed by Rock Island Armory.  Those same purists may have mixed feelings about the bushing-less barrel and full-length guide rod.  While these features have their advantages, they do make field stripping a bit more complicated.
Get a better look at the Warbird in the tabletop video below:
The Warbird is definitely a beautiful pistol.  The kind of gun that is difficult to shoot alone at the range because everyone wants to have a look.  While the Warbird can't be found on Legacy Sports International's website at the time of writing this, specifications can be found through Gallery of Guns:
UPC: 
682146282115
Description: 

LEG CIT 1911 WARBIRD 45AP 8RD

Brand: 

Legacy Sports Intl|Citadel

Model: 
Citadel Warbird
Type: 
Pistol: Semi-Auto
Caliber: 
45AP
Finish: 
Gray and OD Green Cerakote
Action: 
Single Action
Stock: 
Polymer Miss Behavin Battleworn Grips
Sight: 
Novak Style Sights
Barrel Length: 
4.25
 Overall Length: 
7.75
Weight: 
33 oz
Capacity: 
8+1
# of Mags: 
2
Safety: 
Extended Ambi Thumb, Extended Beavertail Grip
Receiver: 
Gray Battleworn Cerakote
Packaging: 
Lockable Plastic Case
Features: 
Custom Cerakote Grips and Slide;
Series 70 Firing Syst,Skeletonized Hammer & Trigger
While the Citadel Warbird certainly looks good, we were curios about how it would perform.  I hit the range with my two range partners and a pile of ammunition.  We started things off with the usual "full-mag plus one" followed by our signature, "What's For Dinner?" and a quick grouping at seven yards while we collected our thoughts.  "What's For Dinner?" is a test of basic function with a variety of loads.  The ability to pick up and feed a round from slide lock, complete a cycle, and the lock open when empty are tested.  Unfortunately, our sampling of .45 ACP loads is not quite as diverse as our usual 9mm or .223 loads.  In all seven different loads were tested from 118gr to 230gr including hollow points, a semi-wadcutter, steel-cased, and hollow points.
You can see the results of these tests in the Shooting Impressions video below:
So the gun runs as good as it looks.  Are there any complaints to be had?  Some might say the price, or snobs might complain of the gun's heritage.  Both of these are easily dismiss-able.  Anyone who knocks on Philippine-made 1911s must not have tried one in recent years, or be ignorant of the significance the 1911 has in the Philippines.
We had no issues with the loads tested.  The Warbird is a pretty piece, and while the MSRP of $1,100 may give a little sticker shock, once we remember that's less than $400 over a comparably-equipped Rock Island model it's easy to see the value.  If you know of a shop that can perform such a detailed Cerakote job for less than $400 please let us know because otherwise, the Warbird seems like a deal for a workhorse-level gun with show-stopping appearance.
---
About Graham Baates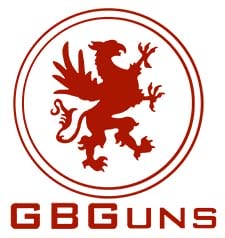 "Graham Baates" is a pen name used by a 15-year active Army veteran who spent most of his time in the tactical side of the Intelligence community including tours in Afghanistan and Iraq. Post-Army Graham spent some time in the local 3-Gun circuit before becoming a full-time NRA Certified defensive handgun instructor and now works as an industry writer while curating a YouTube channel on the side. Visit Graham on Youtube .