U.S.A. –-(Ammoland.com)- Seattle has become one of the most anti-gun-rights cities in the United States, and its leadership—now wringing its hands over a Memorial Day shooting incident that left a mother and toddler wounded—will likely propose additional gun control laws, probably including yet another attempt to repeal state preemption.
In the wake of the latest shooting, City Councilwoman Teresa Mosqueda, said the incident "'underscores the deep need to move forward' on gun violence prevention programs and restrictions on firearms," according to KING5 News.
The same story quoted her colleague, Councilwoman M. Lorena Gonzalez, advocating for "common-sense gun legislation."
Mayor Jenny Durkan later in the week acknowledged, "We believe they are connected to some of the other incidents of violence and gunshots that we've had."
KOMO News reported that a 20-year-old man was arrested in connection with the shooting. He reportedly was under Department of Corrections supervision, which in the Evergreen State apparently doesn't mean much. At age 20, he couldn't legally buy a handgun, nor carry one, especially if he's under DOC "supervision."
Gun rights activists might suggest to the two councilwomen that they should consider cracking down on people under DOC supervision who apparently have guns, rather than on law-abiding citizens who had nothing to do with this crime.
This was all before the mass shooting incident in Virginia Beach in which a man identified as Dewayne Craddock murdered a dozen people in a municipal building with a pair of pistols he reportedly bought legally. That would have required passing a background check. He bought one gun in 2016 and the other last year, according to CNN. Craddock was killed in a shootout with responding police. It has not yet been revealed whether Craddock had a license to carry.
Anti-gunners habitually announce new gun control proposals on the heels of such incidents, even when they happen at the far end of the country.
Back in Washington State, according to an updated report from the Department of Licensing, there are now 616,698 active concealed pistol licenses, including 99,843 in King County which encompasses Seattle, the city administration needs to get something straight. It's not the good guys with guns who are shooting up the city. It's bad guys who, despite a string of restrictive gun control efforts in recent years including two multi-million-dollar citizen initiatives funded by a billionaire-backed Seattle-based gun prohibition lobbying group, haven't been the least bit affected.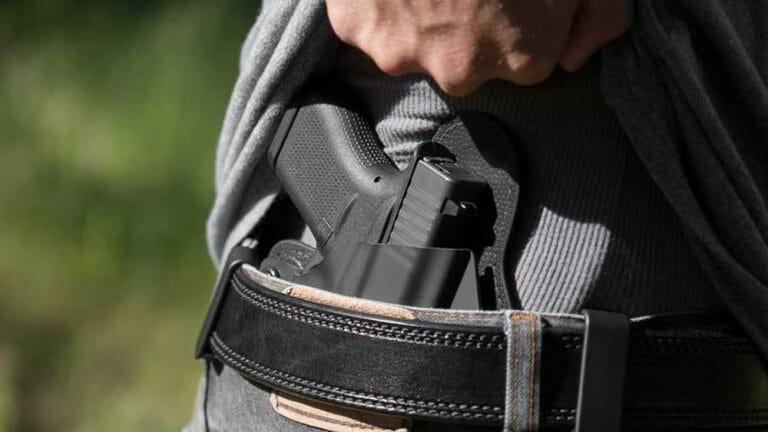 When it comes to concealed pistol licenses, anti-gunners in Washington state seem to be swimming against the stream. The May number reflects an increase of 8,238 new CPLs since the beginning of 2019. Last year saw the state add 17,711 new licenses. The number of active CPLs in the state has nearly doubled since January 2013. This amounts roughly to one in ten adults in the state being licensed to carry, and they uniformly recognize that Seattle city government is not their friend.
For the third year since the city began collecting a "gun violence tax" on the sale of firearms and ammunition, those tax revenues have gone down. This puts the lie to a prediction in 2015 from then-Councilman Tim Burgess that this tax would rake in between $300,000 and $500,000. It took a lawsuit by TheGunMag.com and Second Amendment Foundation to force the city to reveal that its 2016 tax collection was $103,766.22. The following year saw the city pull in $93,220.74. Last year, the score was even lower, with only $77,518 coming into the city coffers.
That tax was opposed by the Second Amendment Foundation, National Rifle Association and National Shooting Sports Foundation, which sued unsuccessfully to overturn it. SAF's Alan Gottlieb accurately predicted three years ago that the tax would be a failure on all counts—revenue and crime reduction—and the data supports him.
Part of the problem is that one of the city's biggest gun stores pulled out immediately in 2016 and moved north, taking its customers and their money with it. The other big retailer sends its customers south to its outlet in Fife, in neighboring Pierce County.
The other part of the problem is simple. Seattle gun owners just decided to go outside the city to buy guns and ammunition.
The gang bangers who seem to be involved in what now appear to be multiple shootings probably didn't acquire their firearms legally in either case. In 2014, the Alliance for Gun Responsibility pushed through a $10.2 million initiative to require so-called "universal background checks" on all firearms transfers, with limited exceptions for family members. Gangs and other criminals don't bother with background checks, nor do they hit local gun shows, where background checks are also conducted under the law.
Seattle Police recently staged a couple of drug raids in which they recovered illegal drugs and firearms. It hasn't been reported yet whether any of those guns were stolen.
According to MyNorthwest.com, Mayor Durkan said police think the shootings are connected to "turf issues" between rival gangs.
The story said the city's South Precinct "has experienced a 65 percent increase in shots-fired calls since this time last year."
Speaking of last year, the city recorded 32 homicides. That was up from the 28 slayings in 2017 and nearly double the 2016 body count of 18 murders.
Recently, SAF's Gottlieb had this to say: "The failure of this gun tax to accomplish anything good was as predictable as November rain in Seattle. [The city's] gun violence tax has been a miserable flop. It has provided a false sense of accomplishment while penalizing business owners and the law-abiding citizens they once served."
---
About Dave Workman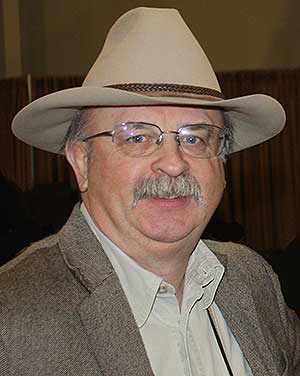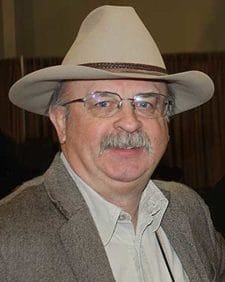 Dave Workman is a senior editor at TheGunMag.com and Liberty Park Press, author of multiple books on the Right to Keep & Bear Arms and formerly an NRA-certified firearms instructor.