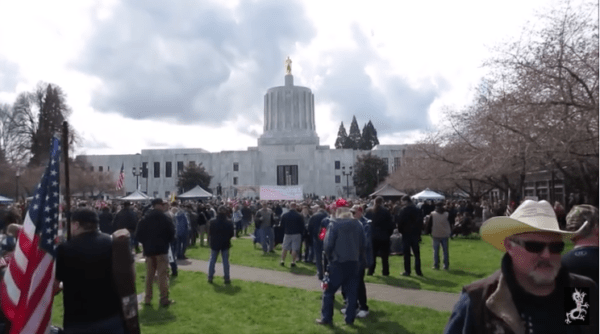 U.S.A. –-(Ammoland.com)-The high-profile walkout of Oregon Senate Republicans over what has been called "landmark climate change legislation" by one newspaper has taken on eyebrow-raising overtones with alleged threats to revive gun control legislation thought dead, and one GOP senator hinting at violence if anti-gun Gov. Kate Brown sent state troopers to bring him to Salem.
Brown and Senate Democrats want to pass legislation that is ostensibly designed to cap so-called "greenhouse emissions" that many believe would be disastrous to at least some Beaver State businesses.
So long as Republicans stay away—some have reportedly fled to neighboring Idaho and others are essentially incommunicado—there is no quorum and thus, the Senate cannot go into session.
Earlier this year, Senate Republicans walked out and successfully killed two offensive bills, one dealing with gun control and the other dealing with vaccinations. This time around, they are staying away while Brown and Democrats stew.
Into this drama came an alleged threat of a "militia" turnout in Salem, but Kevin Starrett at the Oregon Firearms Federation is not convinced there was any real danger of such a turnout.
He is more convinced, however, about the potential for reviving the gun control bill as an incentive to force Republicans back to the capitol.
According to the Daily Beast, eleven GOP state senators were no-shows to avoid the climate change legislation. The news organization recalled that trouble started brewing earlier this month over the emissions bill, which is "modeled after a similar policy in California."
The bill "would restrict fossil fuel emissions, particularly for the industries that create the most pollution. The bill's proponents say it's part of a plan to cut emissions by 80 percent by 2050," the newspaper reported.
Critics of the Republican walkout were quickly reminded that back in 2003 and again in 2011, Democrats staged walkouts on proposed redistricting and legislation aimed at curbing union rights, the Daily Beast reported.
How does this all tie in with gun legislation?
In an OFF alert, the group acknowledged that the legislation, HB 2020, is not a gun bill "but it has the potential to be the most destructive piece of legislation in Oregon history."
"This is not hype folks," the OFF alert declared. "If this bill passes energy costs will skyrocket and rural Oregonians will be decimated. The same people who are working overtime to steal your guns are working overtime to steal everything else."
As tempers began to heat, Republican State Sen. Brian Boquist was quoted by CNN and other news agencies declaring that if Gov. Brown sent state troopers to bring him back to the capitol, they should "Send bachelors and come heavily armed. I'm not going to be a political prisoner in the state of Oregon. It's just that simple."
Could this be the beginning of a Republican revolt, not just in Oregon, but well beyond that state's borders?
Neighboring Washington State has a majority of Democrats in both the House and Senate, and Gov. Jay Inslee is currently running for the Democratic nomination for president on, coincidentally, a climate change platform. Evergreen State conservatives are not happy with how Democrats have pushed gun control legislation in Olympia-successful or not–and they want change.
In reality, neither Washington or Oregon can really do much about climate change with other nations not doing much by comparison.
Starrett was in Salem over the weekend long enough to observe that the public turnout seemed far larger than the estimate by the Statesman-Journal indicated. He said people filled both galleries along with three downstairs overflow rooms, only to see the Senate stand down for lack of a quorum.
Adding to what OFF described as "Chaos in the Legislature," the Portland Oregonian reported that "Democratic leaders plan to garnish Republican lawmakers' wages by $500 per day for each missed session." But the newspaper noted that state law appears to let legislators "reimburse themselves for such fines with their campaign cash."
Speaking of cash, the newspaper also noted that Republican gubernatorial candidate Knute Buehler has announced a donation of $5,000 to a PAC that was formed to help the embattled Republican senators. In a message posted to Twitter, Buehler asserted, "The Dem supermajorities have taken advantage of power and gone too far."
I #StandWithOurSenators and donated $5K to the cause. The Dem supermajorities have taken advantage of power and gone too far. This #ORLeg has been a total disregard for how Oregonians will continue to afford to live, work, and raise a family here. https://t.co/CgGK5pc48a #orpol

— Knute Buehler (@KnuteBuehler) June 22, 2019
If they have, there could be unintended consequences at the Oregon ballot box next year, but between now and then, they will have plenty of opportunity for further legislative activism.
Meanwhile, a GoFundMe page dubbed "Encourage the Walking Senators" had raised in just four days $41,362 of a $49,500 goal with more than 760 people donating. There could be a change coming to Oregon's political landscape, and this political temblor in Salem could be the start.
---
About Dave Workman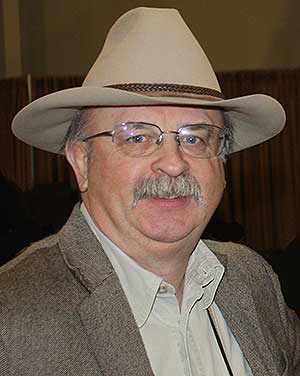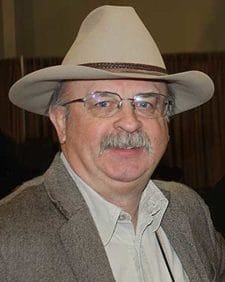 Dave Workman is a senior editor at TheGunMag.com and Liberty Park Press, author of multiple books on the Right to Keep & Bear Arms and formerly an NRA-certified firearms instructor.