USA – -(AmmoLand.com)- ATF now requires FFLs to conduct NICS background checks on all over the counter firearm transactions in the state of Alabama. Prior to today's announcement (embedded below), an Alabama Concealed Carry Permit (CCP) issued on or after August 1. 2013 qualified as an alternative to a NICS check under the provisions of the Brady Act of 1998.
As of the date of the ATF published safety advisory, July 22, 2019, that exception is no longer recognized by ATF and Alabama FFLs must conduct a federal NICS check prior to transferring firearms to any unlicensed (non-FFL holding) person even if that person presents a valid CCP.
ATF PUBLIC SAFETY ADVISORY TO ALL ALABAMA FEDERAL FIREARMS LICENSEES
---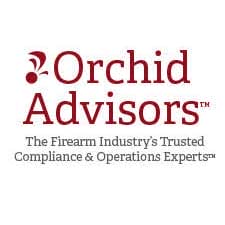 Orchid Advisors constantly monitors Federal and State legislation and regulations to provide information to the industry and its clients. Orchid Advisors provides ATF and ITAR compliance services to manufacturing, distribution and retail FFLs. The firm offers FFL and Export licensing, deep record inspections, e4473 / NFA eForms, Electronic Bound Book software and delivers the largest online ATF and ITAR compliance training platform available. Together with its partners, Orchid delivers the only integrated firearm compliance, technology, and legal solution. www.orchidadvisors.com.