Opinion
Fairfax, VA – -(Ammoland.com)- The National Rifle Association Political Victory Fund (NRA-PVF) today announced its endorsement of Mark Baker for Mississippi attorney general in the 2019 primary election.
"Throughout Rep. Baker's 15-year career in the state legislature, he has steadfastly supported the rights of law-abiding gun owners. Not only has he helped marshal countless pro-gun bills through the statehouse, he has also worked tirelessly to prevent anti-gun bills from moving forward," said Jason Ouimet, chairman, NRA-PVF. "Baker is a true friend to the Second Amendment, and the NRA is proud to endorse him for Mississippi attorney general."
Baker is "A+" rated by NRA-PVF. His leadership helped pass laws such as the enhanced permit statute, open carry, protection of shooting ranges, lowering of concealed carry fees, and getting the right to hunt and fish amendment on the 2014 ballot.
"Mississippians can trust Mark Baker's continued support of the Second Amendment and rest assured he will continue to defend their rights if elected attorney general. Law-abiding gun owners across the state should vote for Mark Baker on Aug. 6," Ouimet concluded.
---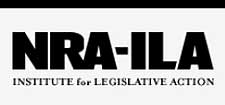 About:
Established in 1975, the Institute for Legislative Action (ILA) is the "lobbying" arm of the National Rifle Association of America. ILA is responsible for preserving the right of all law-abiding individuals in the legislative, political, and legal arenas, to purchase, possess and use firearms for legitimate purposes as guaranteed by the Second Amendment to the U.S. Constitution. Visit: www.nra.org