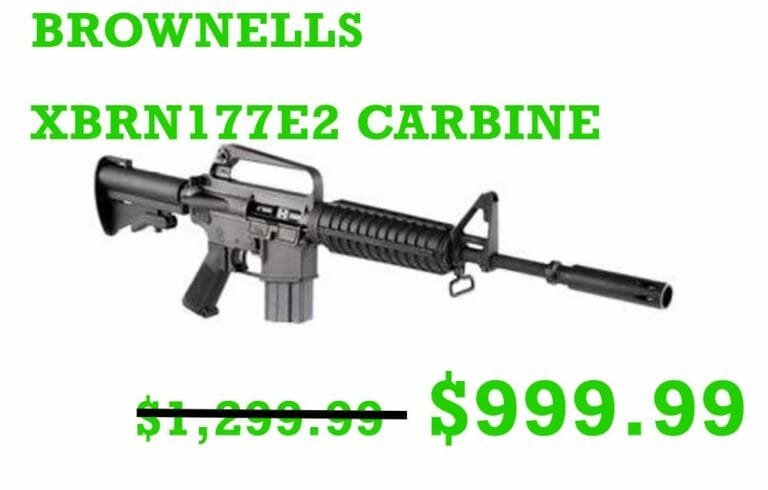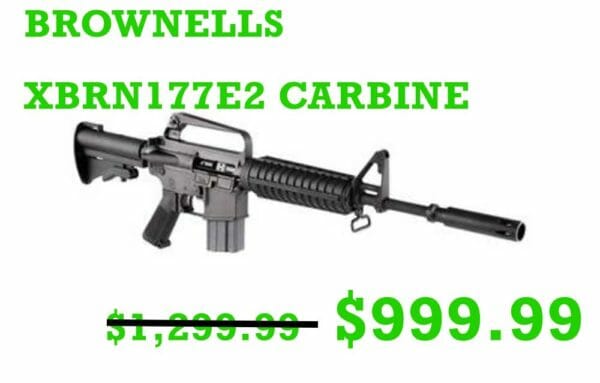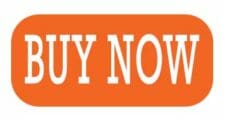 U.S.A. –-(Ammoland.com)- Right now you can own your very own XBRN177E2 Carbine for only $999.99! This rifle is a faithful reproduction of the AR-style rifle issued to Special Operations forces during the Vietnam War and usually sells for $1299.99. This deal saves you enough to turn around and buy ammo to head to the range!
When you add the rifle to your shopping cart you will notice the final price is $1009.99, this is due to Brownells adding a $10 FFL processing fee. You will also still need to pay the transfer fee of the FFL of your choice.
Brownells XBRN177E2 – A Reproduction of Vietnam's Classic Carbine
While not as well-known as the iconic M16A1 used by thousands in Vietnam, the XBRN177E2 Carbine was a less-cumbersome model based on the AR platform that was commonly issued to Special Operations forces during the war. The Brownells XBRN177E2 AR-15 Rifle is a true, faithful reproduction of this iconic design.
The Brownells XBRN177E2 AR-15 Rifle doesn't rely on the surplus market for production, having been built with all-new parts. The gun comes equipped with a true-to-form polymer CAR buttstock, XM177 flash hider and a phosphate bolt-carrier group.
Chambered in 5.56 NATO
Overall length: 34 inches
Weight: 5 lbs 13oz
Includes one 20-round magazine
The Brownells XBRN177E2 AR-15 Rifle also provides enthusiasts with the standard gray-anodized receiver, as well as a 12.7-inch barrel with a pinned and welded muzzle device that meets BATFE regulations.
See AmmoLand's Review of the XBRN177E2 here!
Brownells Shopping Cart Check 7/12/2019
Daily Gun Deals are short-term deals that will often expire or sell out! The AmmoLand News Team publishes these deals that are available from our trusted partners and well-known industry retailers. AmmoLand does not stock inventory or have a shopping cart, we simply bring you up-to-date information on deals as a way to help you the reader get the most bang for your buck.
If you are looking to purchase this item CLICK THIS LINK, it will bring you to the retailer or manufacturer carrying this item.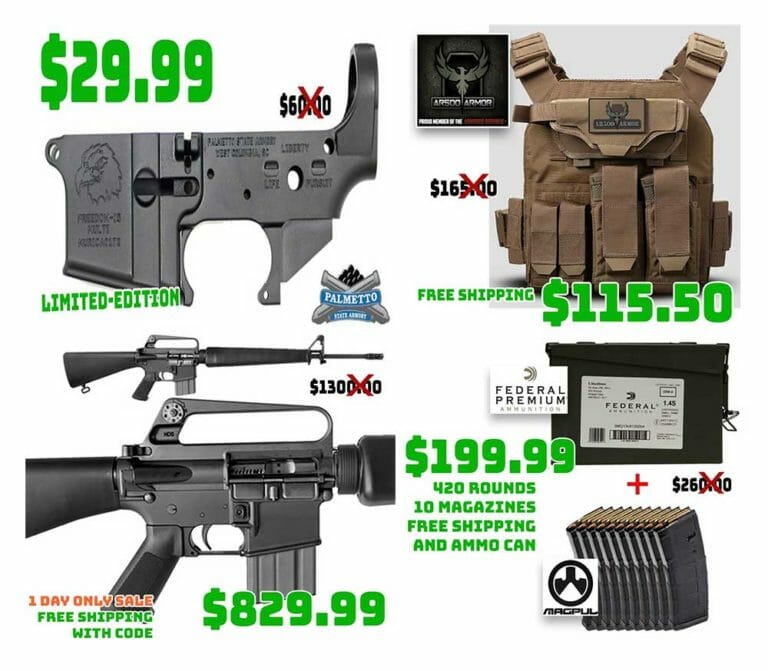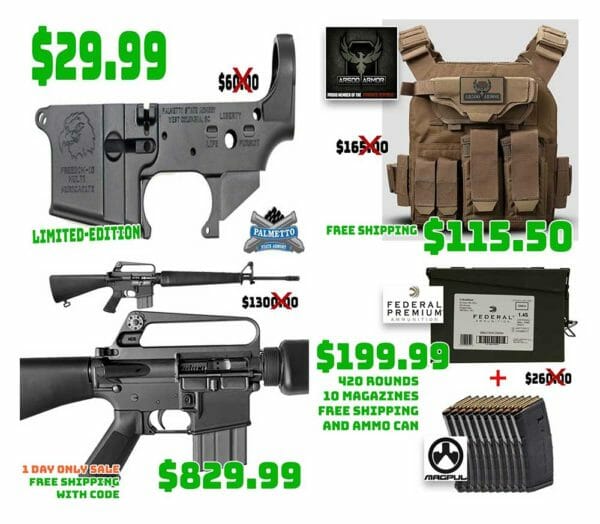 Remember, these deals are short term and often have limited quantities so move on it while they are in stock now! 
Consider checking our Gun Deals Coupon page and our past featured Daily GunDeals page for additional savings from your favorite industry partners. 
Disclosure: Some of the links below are affiliate links, meaning at no additional cost to you, Ammoland will earn a commission if you click through and make a purchase.