U.S.A. –-(Ammoland.com)- It was the largest Gun Rights Policy Conference in the event's 34-year history, capped by an appearance by former Arizona Sheriff Richard Mack and featuring Defender of Liberty awards to Ammoland Editor-in-Chief Fredy Riehl and frequent contributor Dean Weingarten.
Mack, who now serves as president of the Constitutional Sheriffs and Peace Officers Association (CSPOA), told the audience about the unique role sheriffs play in the United States. These lawmen do not answer to politicians, but to the people who elect them.
"The president of the United States cannot tell your sheriff what to do," Mack stated. "You know who your sheriff's boss is? It's you and only you."
Mack is the former sheriff of Graham County, Ariz. He is one of two now-former sheriffs who brought suit against the Brady Handgun Act on constitutional grounds. That case was heard by the U.S. Supreme Court, which declared parts of the Brady Law, passed in 1993 during the Clinton administration, unconstitutional, a fact that got very little attention from the media at the time and none today.
Mack made the closing remarks at the weekend conference, held in Phoenix. It attracted hundreds of Second Amendment activists from across the country, and according to Alan Gottlieb, executive vice president of the co-sponsoring Second Amendment Foundation, was viewed online by more than 100,000 people thanks to live streaming via SAF's Facebook page.
Mack spoke about his organization and invited activists to turn out in big numbers for an Oct. 12 event in Mesa, where two lawmen from Washington State are among those who will be recognized for publicly announcing "that they will no longer and will never enforce gun control laws in their jurisdictions."
The former lawman urged the audience to "stand behind these guys who are risking their lives and their careers for the Second Amendment and the constitution."
Mack identified two of the people who will be attending and receiving honors as Republic Police Chief Loren Culp and Klickitat County Sheriff Bob Songer. Both men took the lead in announcing earlier this year that they will not enforce provisions of gun control Initiative 1639, passed by voters in November 2018.
The measure is alleged to have violated the Second Amendment rights of young adults by making it illegal to own or purchase a semi-automatic "assault rifle," the definition of which covers literally every self-loading rifle, including rimfires, ever manufactured.
The weekend conference also included reports on state and federal legislative threats, the 2020 election outlook, remarks by Matt Brasseaux, director of Targeted Engagement for the Trump Victory Campaign, and reports on a wide range of subjects including the growing interest in gun ownership by women, ongoing gun rights lawsuits, remarks by author and researcher John Lott and dealing with the media.
Brasseaux said the president's re-election is going to take a grassroots effort, and he recognized the importance of the "2A movement."
"It's going to take a group effort moving forward," he said. "Every debate, the Democrats give me my talking points."
He assured gun owners that the Trump administration wants their input and involvement, and is already tapping some leading advocates in the firearms community for guidance and perspective. Brasseaux said that effort will continue.
The conference opened with a discussion on "NRA-The Elephant in the Room." Lurking in the background of this year's conference was the ongoing drama playing out with the National Rifle Association. Rob Pincus, vice president of the Second Amendment Organization and director of media relations for "Safe the Second" took care to remind the audience that "We are the gun lobby." While he has prominently criticized and questioned NRA finances, Pincus insisted he wants the NRA to succeed and grow, while reminding the room that the "gun lobby" consists of many organizations.
"We want a strong NRA," he stated, adding that there must be unity among the nation's 100 million gun owners.
He was joined by Jim Irvine, president of the Buckeye Firearms Association, who warned the audience that "Hope is not a plan" as 2020 looms.
"We need to prepare," he advised.
Irvine followed Pincus' narrative that the gun rights movement has many facets and faces, and they must all come together and be "an army."
A highlight of the event was the awards luncheon, during which Ammoland's Riehl and Weingarten were among the recipients of the Defender of Liberty awards. They joined Amanda Suffecool, Rhonda Ezell, Robyn Sandoval, Mark Pennak, Dave Kopp, Derek LeBlanc, Adam Kraut and Paul Markel as this year's honorees.
Weingarten was on a Sunday panel that discussed using new media to advance gun rights.
In all, there were 91 speakers on this year's agenda, the most any conference has ever included.
Next year's event will be held in Orlando, Fla., and that one is already shaping up as an important undertaking. Not only will it be the 35th annual GRPC, it will occur less than two months before the 2020 national elections, and people attending this year's event were already making plans to be in Florida next September.
---
About Dave Workman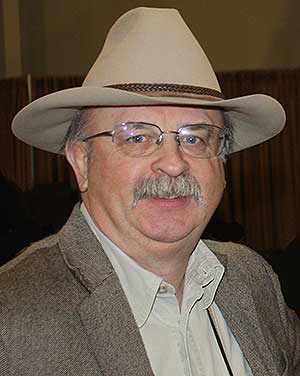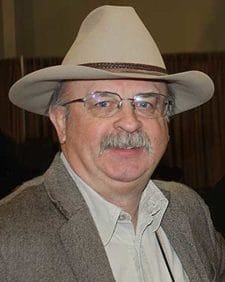 Dave Workman is a senior editor at TheGunMag.com and Liberty Park Press, author of multiple books on the Right to Keep & Bear Arms and formerly an NRA-certified firearms instructor.