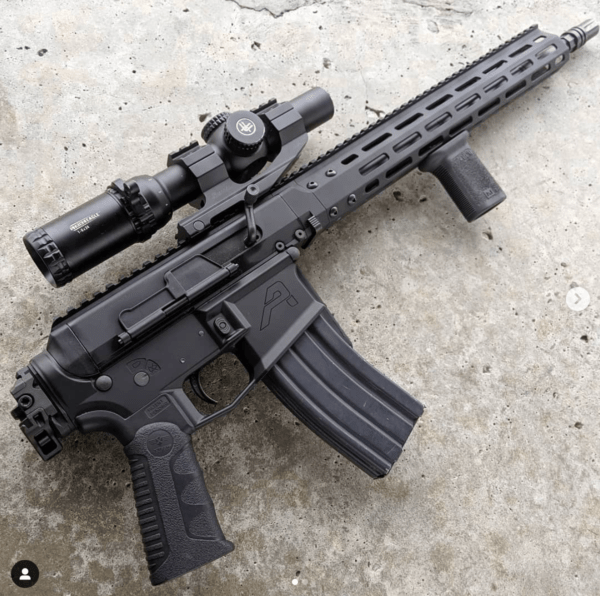 U.S.A. –-(Ammoland.com)-  Brownells has done gun owner's a service with the Retro line of guns and has taken that a step further with the BRN-180 upper receiver. The BRN-180 (16″ & 18″ uppers) and the BRN-180S (10.5″ version) are both the first installments to the Retro line of firearms that are upgrades for an AR-upper that is fully compatible with any standard mil-spec AR-15 lower receiver. Unlike any other AR-upper, the BRN-180 relies on a different operating system with a design that reaches back to the original improvements made to the M16 platform.
Designed in conjunction with PWS & FM Products, the Brownell's BRN-180 Complete Upper Receiver is inspired by the Armalite AR-180 of the 1960s. Developed as a successor to the original AR-15, the AR-180 was a civilianized version of the AR-18, itself an upgrade on the M16 platform. The BRN-180 incorporates many of the AR-18/AR-180 improvements – including its robust and reliable gas piston operating system. (Yes, the originators of the AR-15 / M16 eventually embraced a piston!)

Like the original, the BRN-180 bolt carrier rides smoothly on a PAIR of guide rods. The carrier is buffered at the rear by a built-in polymer buffer with a molded-in steel plate that captures the guide rods. The bolt replicates the original AR-180 bolt design, right down to its use of a standard AR-15 extractor.

Yes, the BRN-180 upper receiver is fully compatible with any standard, mil-spec AR-15 lower receiver.

Ultra-reliable AR-180 piston operating system
Compatible with current mil-spec AR-15 lowers
Machined 7075 T6 aluminum receiver & handguard – hardcoat anodized finish
16″ barrel with matte black Nitride finish
.223 Wylde chamber
Button rifled bore; 1-8″ twist
½"-28 threaded muzzle
Replica 3-prong AR-180 flash suppressor
Molded polymer ejection port cover
Total weight: 4.65 lbs
Some common Questions on Brownell's website regarding the BRN 180:
Can the BRN-180 and BRN-180s use a folding stock/brace, like the SIG MCX skeleton stock? YES
Will these uppers fit any AR15 lower and use any AR15 trigger? YES
---
About Duncan Johnson: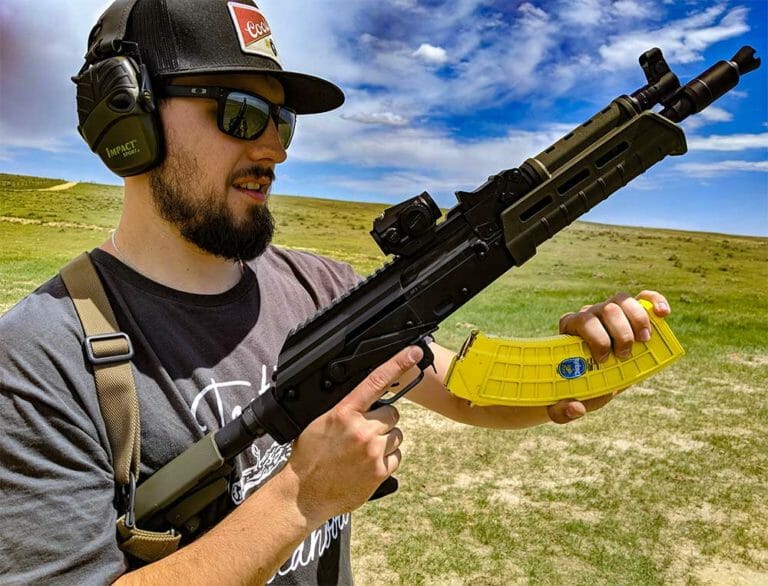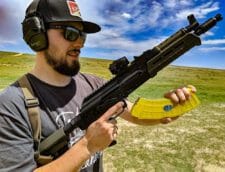 Duncan is a firm believer in the Second Amendment and that "shall not be infringed", means exactly that. A life-long firearms enthusiast and a graduate of George Mason University, now competing regularly in 3 gun competitions, Duncan is always looking to improve his shooting skills. Duncan is a regular contributor to AmmoLand and assists in the everyday gun-news publishing as an assistant editor.
Some of the links on this page are affiliate links, meaning at no additional cost to you, Ammoland will earn a commission if you click through and make a purchase.