U.S.A. –-(Ammoland.com)- As reported by AmmoLand News a few days ago, anti-gun billionaire Michael Bloomberg's Everytown for Gun Safety—which he helped found with a $50 million cash infusion—is targeting Texas for takeover by gun prohibitionist politicians, and now the Everytown "Victory Fund" is begging for bucks via email to make it happen.
Ammoland has intercepted an email appeal message to possible donors that says this:
"Do you think gun safety is a winning issue in Texas? We do.

That's why we're focusing on winning Texas in a BIG way this election year. People doubted we could win elections and pass stronger gun laws in states like Nevada and Virginia, but with your help Everytown proved the doubters wrong by electing gun sense champions and passing meaningful gun safety laws.

"Everytown for Gun Safety Action Fund and Victory Fund are spending $60 million to advance gun safety this election year across the country, up and down the ballot. And our effort to protect and expand our Gun Sense Majority in the U.S. House runs right through Texas. That's why we will run digital and TV advertising and invest in growing our grassroots power in critical Texas congressional districts.

"If we're going to secure big victories in Texas, we need your support. Fuel the Everytown Victory Fund's fight to win big this election year in Texas and across the country.

"We're working on flipping seven congressional districts to elect Gun Sense Candidates and protecting two of our Gun Sense Champions already in Congress — Reps. Lizzie Pannill Fletcher and Colin Allred.

"We know voters overwhelmingly support stronger gun laws. We know we can reach voters directly online, on TV, in the mail, with a phone call or a knock on their door. And we know we can defeat the NRA and win in Texas.

"Our campaign — Gun Sense Majority: Texas — is ready to win this year. Are you? Donate today to make sure gun safety wins at the ballot box in 2020 across the country.

"Thank you for being with us,

"Chris Carr

"Everytown Victory Fund"
As noted by Alan Gottlieb at the Citizens Committee for the Right to Keep and Bear Arms earlier in the week, former New York City mayor and now Democrat presidential candidate Bloomberg is essentially attempting a "leveraged buyout" of the Second Amendment.
Many in the grassroots gun rights movement might say a more accurate description would be a "hostile takeover" of the Bill of Rights.
As reported earlier, Bloomberg has had a rough week in politics, seeing Everytown's effort to secure a ban on so-called "assault weapons" in Virginia come up short, followed by a failure by anti-gun-rights Washington State lawmakers to pass a ban on so-called "high capacity magazines" and a restrictive concealed carry training requirement fail.
But now Washington State Democrat lawmakers are trying a last-minute resurrection of the ban with the introduction of House Bill 2947, a "Hail Mary" attempt to make their gun restriction a reality.
The new legislation, according to an alert from the National Rifle Association, "bans the manufacture, possession, sale, transfer, etc. of magazines that hold more than fifteen rounds of ammunition. It appropriates funds for the State Patrol to conduct a "buy-back." Those who own non-compliant magazines prior to the ban are only allowed to possess them on their own property and in other limited instances such as at licensed shooting ranges or while hunting. Restricted magazines have to be transported unloaded and locked separately from firearms and stored at home locked, making them unavailable for self-defense."
This bill is sponsored by eight Democrats, five of whom have taken modest contributions from either the Seattle-based Alliance for Gun Responsibility and in two cases, the Everytown for Gun Safety Action Fund, according to Public Disclosure Commission records viewed online by Ammoland. The Alliance has posted a glowing message of support on its website.
Back in Texas, anti-gunners seem convinced that with enough money they can slap Everytown's brand on enough ballots to turn everything south of the Red River bright blue in November.
RELATED:
Bad Week for Bloomberg in VA, WA and NV as Trump Wins Dem Debate
---
About Dave Workman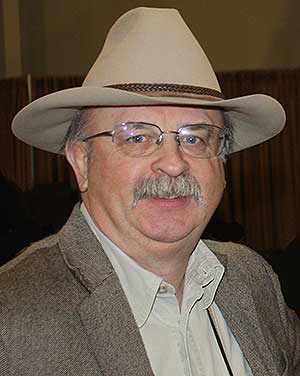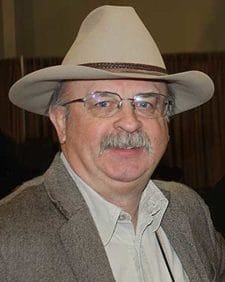 Dave Workman is a senior editor at TheGunMag.com and Liberty Park Press, author of multiple books #add on the Right to Keep & Bear Arms and formerly an NRA-certified firearms instructor.