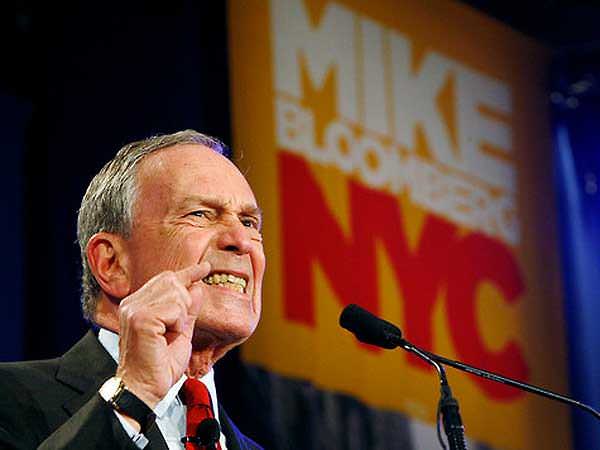 U.S.A. –-(Ammoland.com)- It's been a bad week for billionaire presidential candidate Michael Bloomberg, with embarrassing setbacks in Virginia, Washington and Nevada, where his first debate performance might easily be his last. Bloomberg's Democrat rivals wasted no time pounding the former New York City mayor on every issue except one: Gun control, which barely got a mention during the two-hour brawl in Las Vegas.
Another billionaire seeking the presidency, but who didn't make the cut for Wednesday night's debate, declared President Donald Trump the winner. California Democrat Tom Steyer, appearing on CNN, complained that his fellow candidates had lost their perspective about beating Trump, as noted by the Washington Post.
The media panel didn't really crack the subject of guns, which is possibly Bloomberg's strongest point, but it may now also be where he might be vulnerable to criticism. Just hours before the debate, Alan Gottlieb, chairman of the Citizens Committee for the Right to Keep and Bear Arms, unloaded on Bloomberg for his attempt to buy the election, and the Second Amendment (see related story).
In Virginia earlier in the week, four Democrat state senators crossed party lines to "shelve" anti-gun Gov. Ralph Northam's centerpiece measure to ban so-called "assault weapons." That was also a defeat for Bloomberg, because his Everytown for Gun Safety lobbying group's Action Fund last year spent $2.5 million to flip the Virginia Assembly to Democrat control, with the declared intention of passing a full slate of restrictive gun control measures. While many of those bills have been adopted, the semi-auto ban would have been political frosting on the cake. Defecting on the Senate Judiciary Committee were Democrats Chap Petersen, Creigh Deeds, Scott Surovell and John Edwards.
Then Wednesday, where Bloomberg and Everytown have been very busy, along with the Seattle-based Alliance for Gun Responsibility—an Everytown affiliate also largely funded by wealthy elitists—several gun control bills in Washington died about an hour before the Democrat debate went on the air.
Among the measures that did not survive a legislative cut-off were bills to ban so-called "high capacity magazines" (HB 2240) and a new training requirement for Washingtonians to receive or renew a concealed pistol license (SB 6294).
Alliance CEO Renee Hopkins issued a press release declaring "outrage" that the magazine ban failed after more than 120 proposed amendments were introduced, fatally bogging down the process.
According to Seattle's KING 5 News, the local NBC affiliate, anti-gun Democrat Attorney General Bob Ferguson was also angry. He issued the following statement:
"Republican legislators have effectively filibustered the bill. That's disappointing, given that statewide polling shows that nearly two-thirds of Washingtonians support limiting high-capacity magazines. If there's a mass shooting using a high-capacity magazine in one of our schools or communities, these legislators will be accountable to the victims and their families."—Washington Attorney General Bob Ferguson, Democrat
Another bill aimed at banning semi-auto "assault weapons"—another Ferguson-supported measure—died earlier in the session.
However, one measure that remains alive is Engrossed Substitute Senate Bill 6288, which seeks to create the Washington Office of Firearm Safety and Violence Prevention within the Commerce Department. This legislation, according to critics, is a not-so-subtle effort to create a new bureaucracy, funded by taxpayers, whose purpose is to do research supporting future gun control efforts. This new office would also provide grant money to cities dealing with "firearm violence."
The Seattle Times Editorial page on Wednesday called for passage of the legislation, but rights activists have found an alarming purpose, which proponents apparently say is a typo, but haven't fixed it after having at least two opportunities to do so. Here's what the bill says:
"An applicant for a program grant shall submit a proposal, in 34 a form prescribed by the office, which must include, but not be limited to, all of the following: (a) Clearly defined and measurable objectives for the grant; (b) A statement describing how the applicant proposes to use the grant to implement an evidence-based firearm reduction initiative in accordance with this section…"
Wary Evergreen State right activists believe the clear intent of this new office is to reduce the number of firearms in private ownership, and they don't think this is a typo at all.
Back in Nevada, where Bloomberg may be licking some wounds suffered during his debate debut, he's still trailing Senators Bernie Sanders, Amy Klobuchar and Elizabeth Warren, the latter who came out swinging at the outset, attacking the former mayor for troubles in his company.
But Bloomberg did have a couple of good moments, including one where he reminded the audience that he was the only person on the stage who had actually started a private company.
Still, the almost amazing absence of questions about gun control—the issue came up only in the closing remarks of a couple of candidates—suggests Democrats want to steer clear of that topic. Many are convinced gun control is once again toxic after seeing Beto O'Rourke, and Sens. Cory Booker and Kamala Harris, all three who made gun control central planks in their campaigns, drop out of the race.
That can't continue with Bloomberg now stepping into the debate quagmire. As the Associated Press detailed in its report, Bloomberg was savaged during the opening minutes in a bare-knuckles attack that "threatened to tarnish the shine of his carefully constructed TV-ad image."
Still, he came out better than former Vice President Joe Biden, whose repetitive pronouncements that he was "the only guy on the stage" who did this or that are getting tired. According to an unscientific Drudge Report poll Thursday morning, Biden came in dead last among respondents, with Sanders first, Warren second, Klobuchar third and Bloomberg fourth, ahead of fifth-place Pete Buttigieg.
With Super Tuesday on the horizon, Bloomberg needs to repair considerable damage, and the Democrat establishment is becoming increasingly worried that Sanders' momentum could carry him to the July convention as the unwanted favorite.
Perhaps the Associated Press put it best when it reported Thursday, "A growing group of donors, elected officials and political operatives fear that Sanders' uncompromising progressive politics could be a disaster in the general election against Trump, yet they've struggled to coalesce behind a single moderate alternative."
That alternative initially was Biden, but his flailing campaign appears headed for the rocks.
Bloomberg's entry into the race made him a new establishment favorite, but the increasingly left-leaning party base is hardly warming up to the Wall Street billionaire, and the debate brawl only solidified that impression.
And with Second Amendment activists fired up over Democrat-driven gun control efforts in Virginia, Washington, Florida, Arizona and elsewhere, combined with the "Bloomberg presence" in the campaign, the "party of gun control" is looking ahead to a very divisive struggle, with the knowledge that it's a long way to November.
RELATED:
Bloomberg' 'Leveraged Buyout' Of 2A Continues; Everytown Spends $8M In Texas
---
About Dave Workman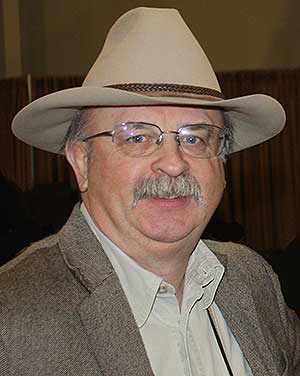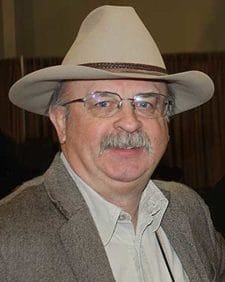 Dave Workman is a senior editor at TheGunMag.com and Liberty Park Press, author of multiple books #add on the Right to Keep & Bear Arms and formerly an NRA-certified firearms instructor.