USA – -(Ammoland.com)- This exact BRN-10 rifle is part of a special AmmoLand and Brownell's Giveaway for April 2020.  Watch your AmmoLand emails for details.
Years ago before writing, before YouTubing, and before working in the firearms industry I had a very unique opportunity to explore the vault of a company that provided very special services to government agencies.  Their "reference room" had one of every major military firearm anyone could think of from the 20th century.  The business had every tier of Federal Firearm License and the goods to validate that statement.  I freely admit to not knowing what at least half of the guns were, but the gun nerd in me appreciated seeing designs from around the world all in one place. One of the pieces that really caught my eye was an odd-looking AR-10 with the charging handle inside the carrying handle.  I learned it was one of very few original ArmaLite AR-10s.  That feature stuck with me but I'd never see another like it in person until Brownell's made a faithful reproduction available to the public in the form of the BRN-10.
This article is not going to be an in-depth history lesson, but we can sum it all up like this:  The first AR of Eugene Stoner's design was the AR-10.  It had several advancements and changes in design and features over existing US service rifles of the time, so many that the design was rejected by the US military.  Envision late 1950's crusty-old, chest-beating Generals scoffing at the use of aluminum and plastic instead of steel and walnut.  The ArmaLite AR-10 was the first of its kind, and that meant bucking tradition.  It would not see much success in the US, but served Cuban, Portuguese, and Sudanese troops instead.  Those factors combined for a total production estimated to be under 10,000.  As a result, your chances of even seeing a real AR-10 are slim, but thanks to Brownell's you can own a BRN-10 and experience some of the same features and characteristics for a fraction of the cost of an original and enjoy it on the range without worrying if you're slowly destroying history.  Take a closer look at the Brownell's BRN-10 in the tabletop video below.
As you saw, Brownell's has made the BRN-10 as close to a clone as is reasonable.  I appreciate the things that are more modern as they mean replacement parts if needed will be readily available and potential problem areas have been mitigated.  The BRN-10 is much like a resto-mod car that has had tasteful updates to increase reliability without losing the spirit of the original.  Specifications and product description excerpt found below are pulled directly from the product web page.
A Piece of History, Fresh from the Factory & Ready To Shoot
21st Century Technology Meets Historical Detail. Designed in partnership with FM Products, our BRN-10® receivers are fully machined, not forged, from 7075 T6 aluminum billet. The distinctive lines of late Armalite® AR-10® rifles are carefully reproduced, including the slab-sided lower with straight magazine well. Takedown pins, selector lever, magazine release, and bolt release all have crisp horizontal serrations that match the original rifles.
Clean, Uncluttered, Still "Futuristic". The absence of a forward assist and shell deflector makes the BRN-10® upper unusually uncluttered. Up top is the original "trigger"-style charging handle prominently located under the carry handle and positioned for rapid, easy operation – a practical benefit somewhat lost with the later charging handle location.
The BRN-10's rear sight is fully enclosed by the carry handle, like the original. A simple, A2-style horizontal thumbwheel lets you adjust elevation, while windage is changed by loosening a setscrew and drifting the rear peep. A small window in the rear of the carry handle lets you see the current elevation setting.
Detail Under the Hood. Inside the BRN-10®, the carrier has the distinctive flats and two stabilizing flanges at the rear found on early carriers, and the entire bolt/carrier group is chrome-plated. The bolt itself is machined from 9310 carbon steel and magnetic particle inspected (MPI) to make sure there are no microscopic flaws that could cause premature failure – a benefit the original guns did not have.
The BRN-10's 20″ barrel, chambered in .308 Winchester, is made for Brownells by Faxon. It first gets a QPQ Nitride finish for excellent resistance to surface wear. After nitriding, the barrel gets top coat that replicates the look of the classic manganese phosphate finish found on the 1950s rifles.
The handguard drops in like a standard AR-15 handguard, but its external contours replicate the original AR-10® 'guard. Buttstock and pistol grip are from the Brownells Retro line; the buttstock is a Type D stock, without a trap door.
Up-to-Date & Compatible. Brownells BRN-10® rifles accept standard metal DPMS/SR-25 magazines. They are NOT compatible with Magpul PMAGs due to lower receiver contour. A majority of the components on the BRN-10® are compatible with modern DPMS/SR-25 parts or AR-15 parts. See Compatibility Notes below.
Brownells BRN-10 Features & Details: 
Receivers machined from billet 7075 T6 aluminum
.308 Winchester chambered, 20″ barrel with 1-10″ twist
.750″ diameter at the gas block
"Trigger"-style charging handle on top of receiver, under carry handle
Chrome-plated bolt/carrier group with period details
Magnetic particle inspected 9310 carbon steel bolt
Brownells Retro buttstock assembly & pistol grip
Flat slip ring assembly
Standard AR-15-style front sight base
Period-style rear sight • 5/8″-24 tpi muzzle threads
Rifle receiver extension (buffer tube) with correct rifle buffer & spring
Accepts standard, metal DPMS/SR-25 magazines (Magpul PMAGs will NOT work)
Comes with one 20-round Brownells aluminum magazine, chamber safety flag, safety manual, and copy of the USGI Field Manual
BRN-10A Features & Details:
Heavy-contour barrel with aggressive fluting underneath the handguard
Open, 3-prong, Dutch-style flash hider with black QPQ Nitride finish
Brown Retro furniture to replicate original fiberglass look
Weight: 8lbs 9oz
Length: 40.5 inches
Compatibility Notes: DPMS/SR-25 compatible parts on the Brownells BRN-10® rifle include: magazine, bolt/carrier group, barrel assembly, barrel nut, slip ring assembly, crush washer, muzzle devices, buffer, buffer spring, handguard, magazine latch, and magazine release spring.  AR-15 compatible components include: front sight base assembly, gas tube, handguard cap, drop-in GI-style handguards, receiver extension (buffer tube), buffer retainer & spring, takedown detents & springs, selector, selector detent & spring, trigger assembly, buttstock assembly, and pistol grip & screw."
With all of that out of the way, how does the BRN-10 perform?  We took it to the range and treated it to our standard batter of tests including magazine compatibility, and our signature, "What's For Dinner?" load compatibility test.  True to nearly every AR-10 there were some sensitivities.  Find out which loads worked best in the shooting impressions video below.
---
About Graham Baates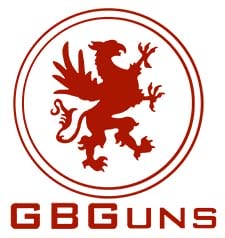 "Graham Baates" is a pen name used by a 15-year active Army veteran who spent most of his time in the tactical side of the Intelligence community including tours in Afghanistan and Iraq. Post-Army Graham spent some time in the local 3-Gun circuit before becoming a full-time NRA Certified defensive handgun instructor and now works as an industry writer while curating a YouTube channel on the side. Visit Graham on Youtube .