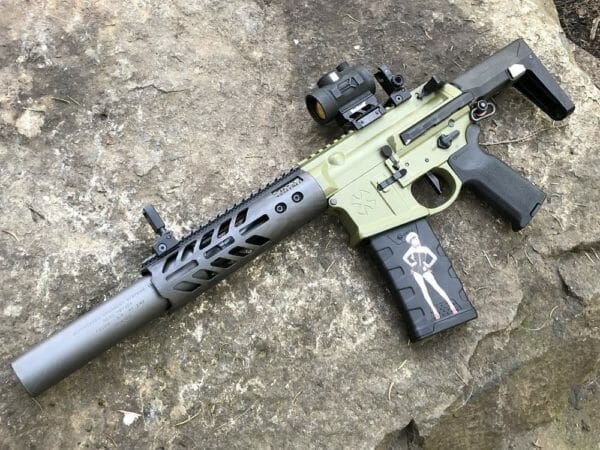 U.S.A. –-(Ammoland.com)-  Just over six months ago, I covered Smoke Composites' Carbon Fiber forend for the AR-15 platform.  I really liked the forend at the time, and still do.  However, the version I picked up at the time was slick, with no picatinny rails to strap iron sights/accessories onto.  Sure, I could have added some Magpul M-LOK 3-, 5-, or 7-slot polymer rail sections.  Instead, I wanted to get my grubby mitts on the version with the integral top rail for some iron sight action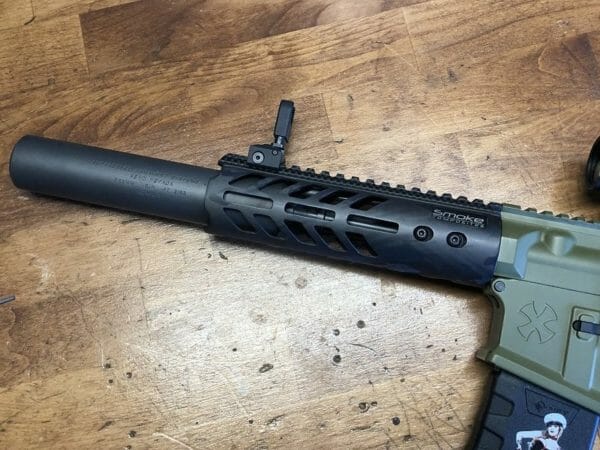 Given that I've already covered the Smoke Composites carbon fiber forend in detail, I'll refer you here if you want to read the full breakdown.  Instead, I'll briefly cover the benefits and installation of the Smoke Composites carbon fiber forend.
Benefits:
Carbon fiber forends wont heat up nearly as much as aluminum
Carbon fiber forends have an excellent strength (and rigidity) to weight ratio
Carbon fiber weighs an appreciable amount less than 7075 aluminum.  The Smoke Composites forend (with top rail) only weighs 4.09 ounces.  That's down about 20% over the YHM aluminum forend it's replacing, which is very similar in diameter and length.
Installation:
Installing this forend is a breeze, and in most ways identical to other forends, with one bonus.  When you've slid the barrel into the receiver and tightened down the barrel nut, you'll notice the reduced diameter of the nut.  It's slim enough that the gas block goes over the barrel nut, instead of through a timed hole.  Install the gas block (and gas tube), then slide the forend over the nut, ensure the two top rails are aligned, then tighten down the six handguard bolts into the barrel nut.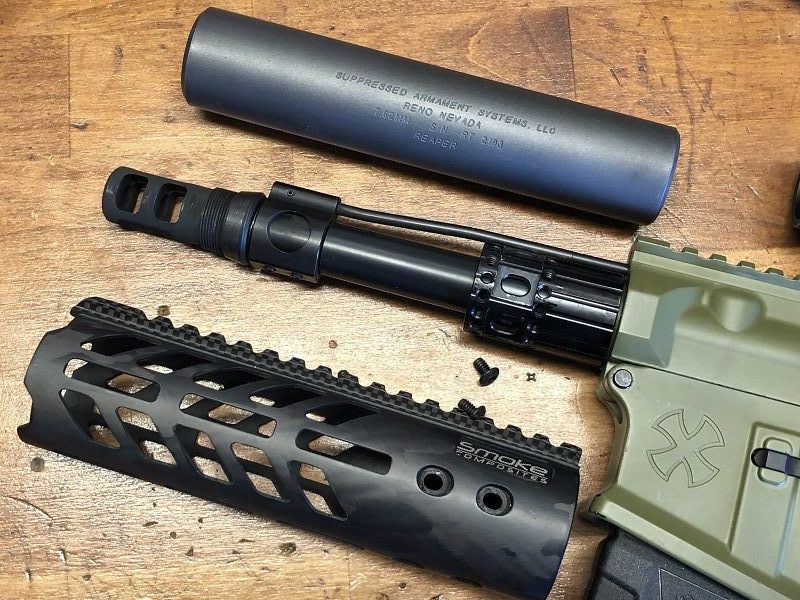 One small item I noticed during install was a tiny height difference between my Noveske's top rail and that of the Smoke Composites top rail.  The carbon fiber deck was slightly lower, by a barely noticeable amount.  I didn't have any trouble zeroing my iron sights, the difference being just a couple clicks on the elevation adjustment of the front post.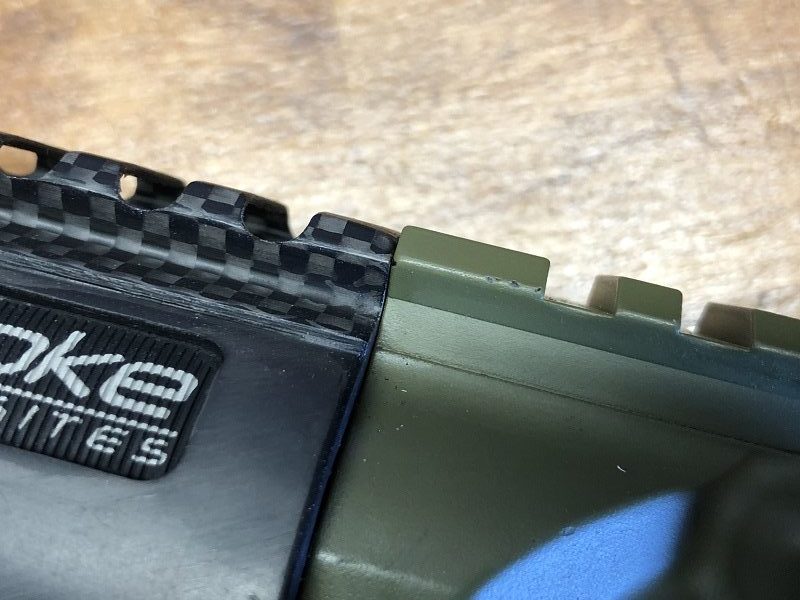 Depending on what forend/cheese grater quad rail you may have had on your gun before, you might notice a big difference at the range.  Many think weight cutting products are only for those "who can't handle the weight of an AR-15".  I've heard variations on that argument for years, and it's no less silly now than when I first heard it.  Cutting weight off the front of your gun can definitely speed up your weapon handling drills and target transitions.  As I learned in Afghanistan, a pound saved is a pound earned: meaning that one pound less on your gun can be one pound more water, food, or in a more likely scenario these days, hunting equipment.  If you've ever chased mountain goat, Dall sheep, mountain Taliban or any other high altitude prey, you'll likely have a similar appreciation for lightweight gear.
While working this out at the range, I noticed a couple ways that the thermal dissipation properties of carbon fiber were on full display.  First, this rifle sat in the direct sunlight for over an hour while I shot groups with a different rifle.  Normally my black aluminum handguards would have been hot, but this was little more than warm.  Second, despite shooting some rapid (and extended, thanks Torkmag!) strings of fire with the suppressor partially tucked under the forend, my hand didn't get roasted.  Sure, I could feel the hot air coming through the vents, but the carbon fiber just doesn't absorb or retain heat the same way that aluminum does.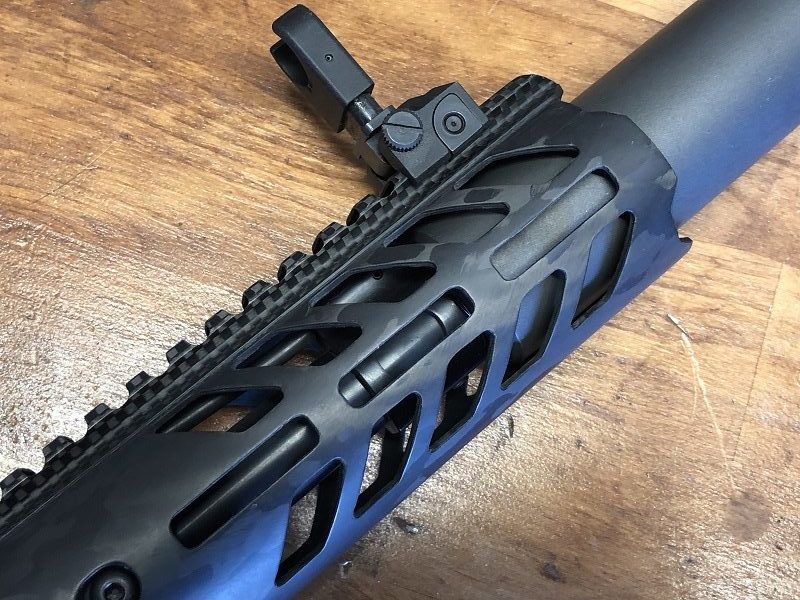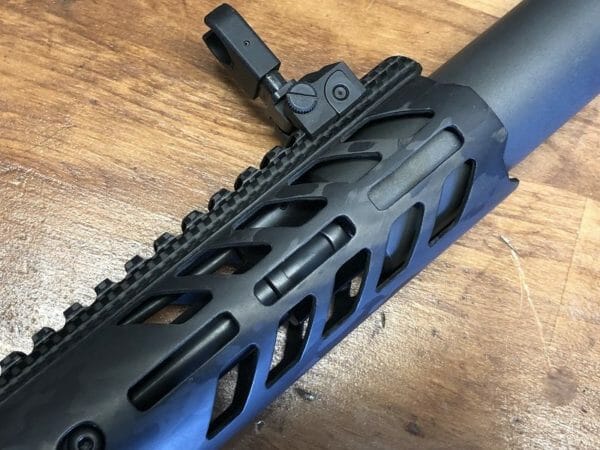 So far, both forends from Smokes Composites have proven tough.  No, I haven't subjected them to a harsh torture test, nor will I.  In my mind these aren't a battle rifle part, they're clearly meant for competition, hunting or range guns.  That's not to say these carbon fiber tubes aren't durable though!  Carbon fiber is a space-age material and has proven itself time and again in aerospace, racing and firearms applications.
While ultralight and non-traditionally constructed parts aren't geared for the masses, they're a sure-fire way to get your gun running lighter, faster and often, stronger.  Top-end performance doesn't come cheap though, and Smoke Composites forend is no exception.  The 7.25″ forend runs $259, with a $59 upcharge for the top rail.  It ain't cheap, but if you're looking to slim up your gun, this is an effective way to do it.  Check it out!
---
About Rex Nanorum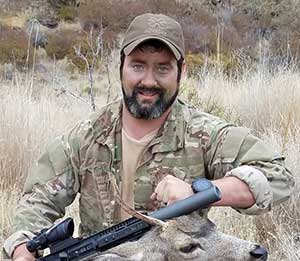 Rex Nanorum is an Alaskan Expatriate living in Oregon with his wife and kids. Growing up on commercial fishing vessels, he found his next adventure with the 2nd Bn, 75th Ranger Regt. After 5 tours to Afghanistan and Iraq, he adventured about the west coast becoming a commercial fisheries and salvage SCUBA diver, rated helicopter pilot instructor (CFII) and personal trainer, before becoming a gear reviewer and writer."