USA – -(AmmoLand.com)- On May 22, 1866, one of the most iconic names in the arms industry was founded: Winchester Repeating Arms Company.
The company's namesake, Oliver Winchester, first worked as a carpenter and then manager of a men's clothing company. By 1848, he had his own men's dress shirt manufacturing company.
In 1857, he scraped together some money and bought a controlling share of the struggling Volcanic Repeating Arms Company from Horace Smith and Daniel Baird Wesson. Eventually, the company was relocated and it became the New Haven Arms Company.
Employees Benjamin Tyler Henry and Nelson King would be key to Winchester's success.
Building on Henry's Model 1860 lever-action repeating rifle, Nelson King improved the design, adding a loading gate to the side and a forearm in front of the receiver, among other things. In less than a decade, the Winchester Repeating Arms Company was born and their first iconic rifle – the Model 1866 "Yellow Boy" – hit the market.
Their next offering was the Model 1873, which became known as "The Gun That Won the West" and has sold more than 700,000 units since then. Endorsements rolled in for the rifle. In 1875, William "Buffalo Bill" Cody said, "I pronounce your improved Winchester the boss." The following year, Theodore Roosevelt said the brand new Model 1876 rifle was "by all odds the best weapon I ever had."
Oliver died in 1880 and his son-in-law, Thomas Gray Bennett, became Vice President in 1883. That same year, he began a lucrative relationship with John Moses Browning.
When the Model 1894 is introduced, no one could have known just how popular the rifle would become. To date, more than 7,500,000 have been made.
By the dawning of the 20th century, Winchester had become firmly rooted in the forefront of the American arms industry. They continued to make their lever-action rifles, but also branched out into single-shot and pump action rifles, as well as shotguns and even their own line of shotshells.
During WWI, they built more than 500,000 US Model 1917 Enfield rifles, 47,000 Browning Automatic Rifles (BAR), and 870,000,000 rounds of ammo to be used on the battlefields of Europe.
In 1931, the Winchester Model 21 shotgun was introduced. It remains, to this day, the benchmark against which all other American double-barrel shotguns are judged. In 1936, the Model 70 bolt-action rifle was introduced. It, too, is an iconic part of their product line.
During WWII, Winchester made more than 500,000 M1 Garand rifles, becoming the only private firm to produce the rifle during that conflict. They also made 800,000 M1 carbines and a staggering 15,000,000,000 rounds of ammo during that same time.
In 1960, they began production on the new Army rifle – the M14. Eventually, they would make more than 350,000 of them.
The company's firearms manufacturing division was sold to US Repeating Arms in 1981. This eventually became part of the Herstal Group and Winchester became just one of many gun companies under their umbrella. Ammo production, however, remained stateside. A few years later, they began producing Lake City ammo for the military. All told, they made 8,000,000,000 rounds in 15 years. In fact, 90% of all small arms ammo used during Desert Storm can be traced back to Winchester.
The new millennium brought a new conflict, and Winchester supplied more than 2,000,000,000 rounds of ammo for the Global War on Terror.
In 2006, all arms production in New Haven, Connecticut ceased. Product lines had been moving overseas for decades, but this cemented the move.
The company celebrated its sesquicentennial – 150 years – in 2016.
While Oliver, Daniel, Horace, Benjamin, Nelson, Thomas, and John are all long gone, I think they'd be proud (and astonished) at everything that Winchester Repeating Arms Company has accomplished over the past 154 years.
---
About Logan Metesh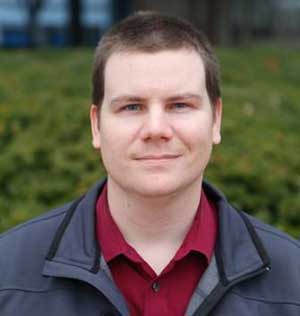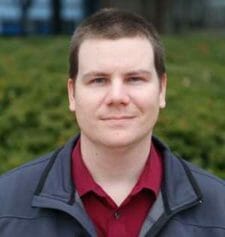 Logan Metesh is a historian with a focus on firearms history and development. He runs High Caliber History LLC and has more than a decade of experience working for the Smithsonian Institution, the National Park Service, and the NRA Museums. His ability to present history and research in an engaging manner has made him a sought after consultant, writer, and museum professional. The ease with which he can recall obscure historical facts and figures makes him very good at Jeopardy!, but exceptionally bad at geometry.