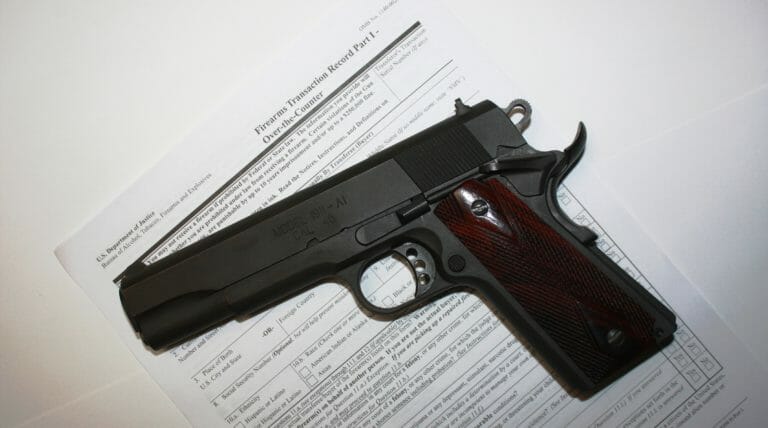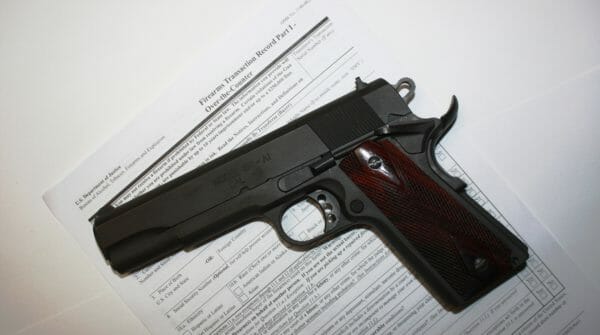 U.S.A. –-(AmmoLand.com)- There is no denying that anti-Second Amendment extremists have wanted to keep law-abiding citizens from owning firearms. Ideally, as Sarah Brady famously put it, they want a "needs-based" licensing scheme. There have been numerous bills introduced, like the Sabika Sheikh Firearm Licensing and Registration Act, which would create such restrictive schemes.
Right now, what exists is the National Instant Check System. The system is not without flaws, and it certainly needs improvements.
One such improvement is proposed by Representative Tom Emmer (R-MN), HR 1817, known as the Firearm Due Process Protection Act. According to a release by Representative Emmer in 2016, when he introduced the legislation in a previous Congress, the legislation will do several things, all of which are benefits to law-abiding citizens who wish to exercise their rights.
First, let's lay it out what is being addressed: A NICS denial can be a big deal. It is a warning that a prohibited person is trying to buy a firearm. But there are numerous cases of erroneous denials, which often have needed to be cleared up. They can be cleared up, though.
"The primary reasons for successful appeals are mismatched fingerprints and inaccurate criminal history records, and currently the amount of erroneous denials is not public information," the 2016 release said. But the Obama administration halted the appeals process.

This legislation requires a response to an appeal within 60 days. The bill also provides for people to sue in court to rectify erroneous information if the FBI fails to do so, and for the case to be heard in 30 days. Most importantly, in those proceedings, the text of the legislation states that the government "shall bear the burden of proving by clear and convincing evidence that the individual is ineligible to receive or possess a firearm."
The bill also provides for an award of attorney's fees should someone appealing prevail in court, and it requires the FBI to report on the disposition of appeals as well. These are all very important, especially when it comes to establishing and reinforcing some constitutional basics.
First, it places the burden of proof on the government to deny a constitutional right. This is in marked contrast to the "needs-based" licensing schemes that Sarah Brady once wanted, which forces people to prove they'd need a given firearm. Second, it also holds the government responsible for when its mistakes cause law-abiding citizens to be delayed or denied in exercising their rights.
The Firearm Due Process Protection Act doesn't create a perfect scenario, but it represents a step forward. In addition, it also would expose anti-Second Amendment extremists as wanting to deny people the ability to own firearms. Second Amendment supporters should contact their Senators and Representative and politely urge passage of HR 1817. In addition, they should also ask for other improvements, like overriding the licensing regimes and waiting periods in states where such schemes exist.
---
About Harold Hutchison
Writer Harold Hutchison has more than a dozen years of experience covering military affairs, international events, U.S. politics and Second Amendment issues. Harold was consulting senior editor at Soldier of Fortune magazine and is the author of the novel Strike Group Reagan. He has also written for the Daily Caller, National Review, Patriot Post, Strategypage.com, and other national websites.