U.S.A. –-(AmmoLand.com)- SIG SAUER, Inc. is proud to announce the recent delivery of the Next Generation Squad Weapons (NGSW) system to the U.S. Army, consisting of lightweight high-performance 6.8mm hybrid ammunition, NGSW-AR lightweight machine guns, NGSW-R rifles, and suppressors.
"The SIG SAUER Next Generation Squad Weapons system is the only submission entirely designed, engineered and manufactured by a single American company. We are proud to deliver this comprehensive solution to the U.S. Army, with new capabilities to enhance mission effectiveness for our soldiers on the battlefield," began Ron Cohen, President & CEO SIG SAUER, Inc. "Our ammunition, machine gun, rifle, and suppressors far surpass the performance of the legacy weapons system in range and lethality, offer exponentially better maneuverability, and are significantly lighter in weight."
The features and benefits of the complete SIG SAUER Next-Generation Weapons Systems are:
SIG SAUER 6.8mm Hybrid Ammunition: designed to enhance mission effectiveness, this high-pressure, compact round combines a significant reduction in weight, with the ability to handle higher pressures resulting in increased velocity and greater penetration. Additionally, based on the cartridge design and the traditional manufacturing processes, the growth potential of the SIG 6.8mm ammunition is exponential.
SIG SAUER Lightweight Machine Gun (NGSW-AR): with an emphasis on significant reductions in soldier load and enhanced combat performance, SIG SAUER designed the NGSW-AR to be 40% lighter than current systems, and dramatically reduce felt recoil while maintaining traditional belt-fed operation to increase downrange capability. The MG 6.8mm machine gun features ambidextrous AR-style ergonomics, quick detach magazines, increased M1913 rail space, quick detach suppressor, and vastly improves upon the operation and function of the legacy M249.
SIG SAUER Rifle (NGSW-R): a lightweight rifle built on the foundation of the SIG SAUER weapons in service with the premier fighting forces across the globe combined with the added firepower of the 6.8mm round. Features include a fully collapsible and folding stock, rear and side charging handle, free-floating reinforced M-LOK™ handguard, fully ambidextrous controls, and quick-detach suppressor.
SIG SAUER Next Generation Suppressors: designed to reduce harmful backflow and signature that feature low flash with a quick detach design.
"I am very proud that every component of the SIG SAUER Next Generation Squad Weapons system was manufactured at our SIG SAUER facilities in New Hampshire and Arkansas and is entirely American made. Our engineers have worked in concert to optimize the system, ensuring that every component is synchronized, and our soldiers are equipped for the demands of the modern battlefield," added Cohen. "Additionally, I would be remiss if I did not recognize the hard work and dedication of the entire team who worked tirelessly in these unprecedented times, in the face of a pandemic, to deliver the SIG SAUER NGSW system to the U.S. Army."
---
About SIG SAUER, Inc.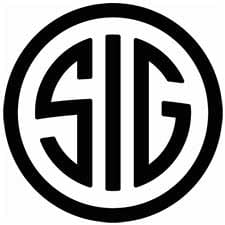 SIG SAUER, Inc. is a leading provider and manufacturer of firearms, electro-optics, ammunition, airguns, suppressors, and training. For over 150 years SIG SAUER, Inc. has evolved, and thrived, by blending American ingenuity, German engineering, and Swiss precision. Today, SIG SAUER is synonymous with industry-leading quality and innovation which has made it the brand of choice amongst the U.S. Military, the global defense community, law enforcement, competitive shooters, hunters, and responsible citizens. Additionally, SIG SAUER is the premier provider of elite firearms instruction and tactical training at the SIG SAUER Academy. Headquartered in Newington, New Hampshire, SIG SAUER has almost 2,000 employees across eight locations. For more information about the company and product line visit: sigsauer.com.