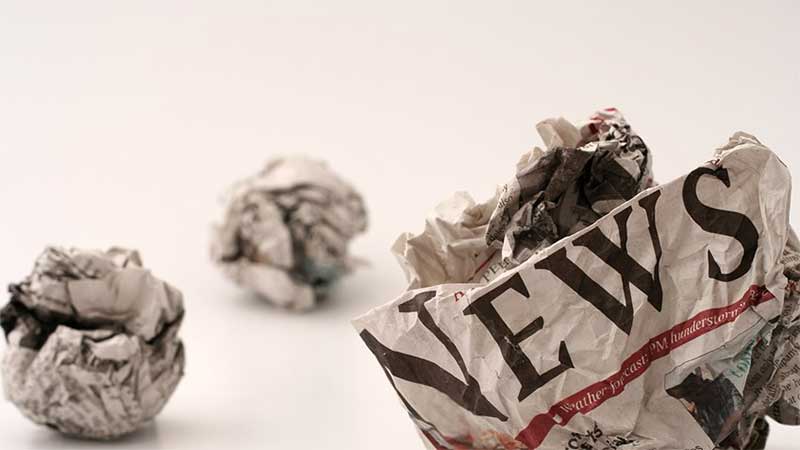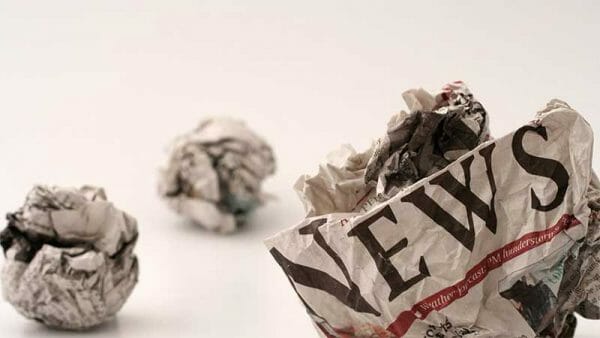 U.S.A. –-(AmmoLand.com)- Reporting on the revival of a "controversial unit within the New York Police Department" to tackle increased violent crime by going after firearms, CNN headlined its story using an all-too-familiar term that has become firmly entrenched in the media's lexicon: "gun violence."
CNN's headline was as subtle as a heart attack: "NYPD deploys Neighborhood Safety Teams to battle gun violence."
A quick perusal of one day's headlines from around the country found nearly a dozen stories all talking about "gun violence," leaving one to conclude the problem with crime is guns, rather than criminals.
But at this point, what can one expect when the New York Times is finally acknowledging a probe of Hunter Biden, and that it had obtained emails "from a cache of files that appears to have come from a laptop abandoned by Mr. Biden in a Delaware repair shop. The email and others in the cache were authenticated by people familiar with them and with the investigation?"
The New York Times is now the subject of a scathing critique by Michael Goodwin at the rival New York Post, which is all about media bias during the 2020 presidential election campaign. The content of those emails could have swung the election for Donald Trump, Goodwin suggests, but they were withheld from the American public by a "Big Government, Big Tech and Big Media cabal" determined to keep Trump from being re-elected.
Ammoland looked at Hunter Biden's hard drive last November, focusing on excerpts from Joe Biden's daily newsletter titled "Office of Vice President Joe Biden News Briefing," published when the Delaware Democrat was no longer serving as vice president, and before he entered the 2020 campaign.
Then, as he is now, Joe Biden was no friend to the Second Amendment. He gets cover from the same media which has adopted the gun prohibition lobby's vocabulary.
As noted recently at Liberty Park Press, "'Gun violence' is a term created by the gun prohibition lobby (often incorrectly identified by the establishment media as 'gun safety' or 'gun reform' groups). The term, say Second Amendment activists, demonizes guns while essentially relegating other types of violence involving other weapons as somehow less significant."
To combat this "gun violence," anti-gunners want to ban so-called "assault rifles." These are semi-auto sport-utility rifles, but they look "menacing" and they evidently frighten gun haters who have taken to calling them "weapons of war."
But a look at the FBI Uniform Crime Report for any given year reveals more people are fatally beaten, bludgeoned or stabbed than people shot with rifles of any kind, or shotguns. While certainly true that firearms are used the most in homicides, one never reads about "knife violence" or "baseball bat violence," while the victims are just as dead. News agencies don't seem to get this. Long guns are used in a fraction of all homicides.
In Everett, Wash., recently, a man and woman were stabbed. The man died and the woman was "fighting for her life." When KOMO News in Seattle reported the story, the station said the "stabbing suspect" had attacked the pair. The knife wasn't a suspect; the alleged perpetrator was.
WHTM, a local ABC affiliate in Pennsylvania, reported that a Harrisburg woman "is holding town halls around the city, trying to tackle gun violence."
In bloody Baltimore, where there were 337 homicides in 2021, the Baltimore Sun noted residents of the Carrollton Ridge community are "desperate to stop gun violence after watching beloved neighbor die," according to a recent headline.
In Columbus, Ohio, WSYX reported Mayor Andrew Ginther "said violence Friday proves gun violence in the city is a public health crisis."
The term is in such wide use, it has become the catch-all explanation for a rising body count, while nobody mentions the thugs actually pulling the triggers. By repeating the term "gun violence" in headlines and in the body of news stories ad nauseum, it could be easily argued Americans have become conditioned to blaming guns for crime, leading people to support additional restrictions on Second Amendment rights while considering punishment of the perpetrators to be a secondary concern.
There may be something of a cure for media misperception of the crime problem, and it comes from the King County, Wash., Prosecutor's office, where the public information officer is an ex-newsman whose details about criminal suspects up for arraignment is, to say the least, educational.
One suspect scheduled for a court appearance March 14 was stopped by police back in February walking around with a gun in his hand. As it turned out, the suspect "is unable to legally possess a firearm due to multiple previous felony convictions including a 2008 conviction for Attempted Kidnapping in the Second Degree with a Sexual Motivation, a most serious offense," the report stated.
A second suspect appearing in court on the same day is what veteran cops occasionally refer to as "a model citizen." According to the prosecutor's office, "The defendant has violently reoffended while on probation/community custody in Idaho for domestic violence assault charges. The defendant currently has an extraditable confirmed warrant in Boise, Idaho and has already waived extradition. If the defendant is released, he will be extradited to Idaho. The defendant does not appear to have any prior felony convictions in Washington State, though he does have misdemeanor convictions for Resisting Arrest (2018), Burglary Tools (2018) and Assault Fourth Degree – DV (2014). The defendant also has pending misdemeanor charges of Obstructing and Criminal Trespass and failed to appear after posting bail in that matter. The defendant has proven that he is both a flight risk and likely to violently reoffend. The defendant has also proven he is not likely to abide by conditions of release and less restrictive alternatives, as he has violently reoffended while on probation and while out on bail in his pending misdemeanor matter."
In neighboring Pierce County, the man who fatally wounded a sheriff's deputy March 15—repeat convicted felon Jeremy Darryl Dayton—was wanted on an outstanding warrant. By law, he could not have a gun. But he evidently did have one and used it. Dayton was killed in the shootout after he fatally wounded Deputy Dominique "Dom" Calata and injured Sgt. Rich Scaniffe.
So, when The Sentinel in Aurora, Colo., headlines an editorial with "Boulder, Like Aurora, Illustrates that Gun Violence is About the Guns, Not the Places," it overlooks the obvious—violence is about the people responsible, not the weapons they use—declaring, "Insisting on meaningful gun control is about prevention."
At least the newspaper acknowledged the Aurora theater in which an infamous mass shooting occurred "didn't commit these crimes. James Holmes did." A few lines later, the editorial also mentioned Ahmad Al Aliwi Alissa, the suspect in the Boulder King Soopers grocery store mass shooting in March of last year, stating he "has currently been deemed mentally incompetent to stand trial at this time."
Having evidently bought into the "gun violence" narrative, the media, say critics, stubbornly refuses to see the proverbial "forest for the trees."
This may help explain why it was voters—not the media—that focused on the real problem by pushing a citizen initiative in Washington state in 1994 dubbed "Hard Time for Armed Crime." As noted in a 1997 review of the act by the Washington Policy Center, "Hard Time" focused on criminals, not guns. The act went after:
Those who use deadly weapons to commit crimes
Criminals who steal weapons
Convicted serious felons who illegally arm themselves
The review, written in 1997, also revealed that some judges were not properly enforcing sentencing enhancements added by the law.
But in the years hence, the media and the gun prohibition lobby have stepped up the demonization of firearms. Granted, more reports about felons with guns acknowledge these people cannot legally possess firearms, but the news agencies haven't yet made the connection to conclude gun control laws don't keep guns out of the wrong hands. Those laws only make it more difficult for honest citizens to exercise their right to keep and bear arms.
Meanwhile, it is left to the Second Amendment community to explain gun control hasn't worked, because newspapers and broadcast news won't. It has been a failed experiment that penalizes the wrong people, and its proponents need to stop blaming things and start blaming people, not only those who misuse guns, but those who give them cover by focusing on firearms.
---
About Dave Workman
Dave Workman is a senior editor at TheGunMag.com and Liberty Park Press, author of multiple books on the Right to Keep & Bear Arms, and formerly an NRA-certified firearms instructor.