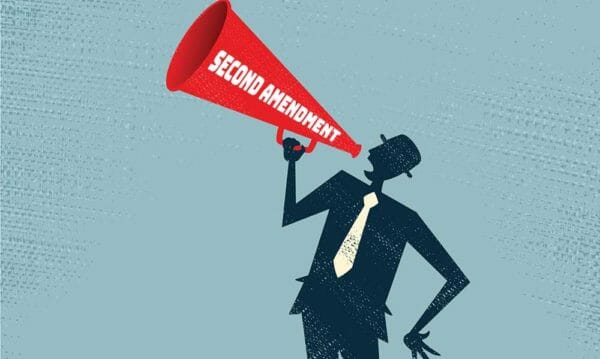 Michigan/United States – -(AmmoLand.com)- One of the biggest ways that Second Amendment supporters can preserve our right to keep and bear arms over the long term is to pass down the knowledge to future generations. So, it should come as no surprise that anti-Second Amendment extremists will seek to hamper that to whatever extent they can.
One such measure is HR 6370, the Safe Guns, Safe Kids Act, introduced by Representative Elissa Slotkin (D-MI). Slotkin received an F from NRA-PVF in 2020. However, she's also a good choice for anti-Second Amendment extremists to use to front this particular anti-Second Amendment bill.
Why? Well, the district she currently represents includes northern Oakland County, Michigan. Among the localities in that party of Oakland County is Oxford, Michigan. Now, where have we heard about Oxford, Michigan, before? How about the shooting at Oxford High School?
Earlier, I noted that anti-Second Amendment extremists have something to point to as justification for this legislation and that the parents of the accused shooter did no favors for the Second Amendment with their conduct. Look at the text of HR 6370, and we now have an attack on our Second Amendment rights that was, if not preventable, would have been far less potent if not for what looks like weapons-grade stupidity.
In a way, we are lucky that Slotkin is only pushing for "child access prevention" laws that greatly reduce the ability of those who exercise their Second Amendment rights to have firearms ready for home defense. The infamous pitchfork murders in Merced, California, way back in 2000 is a classic example of the real harm those one-size-fits-all laws can cause.
In one sense, this law, which makes it a federal felony if their firearm is stolen by a minor, or if there is an accident involving a minor, barring it being locked up or kept out of reach or on someone's person, with a five-year sentence hanging over a gun owner's head, should not be even plausible. Again, though, thanks to the actions of the alleged Oxford High School shooter's parents, this bill looks much more reasonable to the average person who doesn't follow Second Amendment issues.
Look, Second Amendment supporters can have their own opinions about what to do with the parents of the accused Oxford High School shooter. What is undeniable, though, is that these parents have made life much harder for the rest of us, especially because we will need to spend time politely urging our Representative and Senators in Congress to oppose this legislation.
In addition, Second Amendment supporters will need to work to defeat anti-Second Amendment extremists like Representative Slotkin at the federal, state, and local levels via the ballot box in November.
---
About Harold Hutchison
Writer Harold Hutchison has more than a dozen years of experience covering military affairs, international events, U.S. politics and Second Amendment issues. Harold was consulting senior editor at Soldier of Fortune magazine and is the author of the novel Strike Group Reagan. He has also written for the Daily Caller, National Review, Patriot Post, Strategypage.com, and other national websites.