Grand Opening (Feb. 6-8) of Silver Eagle Group; Nation's Largest Indoor Law Enforcement Training Venue & Sportsman's Club
The perfect scenario for government and private citizen training – silver eagle group set to launch "scenario area" as final phase of nation's largest indoor shooting club and training venue.
GRAND OPENING FOR PUBLIC SET FOR FEBRUARY 6 – 8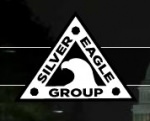 ASHBURN, Va. – -(AmmoLand.com)- The Silver Eagle Group – the nation's largest indoor training facility – will debut its state-of-the-art Scenario Area designed for law enforcement, military agencies and private citizens, February 6 – 8, as part of the official public Grand Opening of the new venue in Ashburn, Va.
The Silver Eagle Group (www.silvereagle-group.com) is located at 44620 Guilford Drive in Loudoun County, Va., in the Beaumeade Industrial Park. For information on memberships, passes, directions and hours of operation, visit the website or call 703-723-5173.
The Scenario Area is the final piece of the puzzle for the 65,000 square feet, industry-leading venue. At 22,000 square feet, the Scenario Area is an enormous multi-level and multi-functional space featuring many common situations facing law enforcement, military personnel, and private citizens on a regular basis.
The Scenario Area features:
– Two-story, single family home – Office – School – Bar / nightclub – Modular wall area capable of being reconfigured to any scenario – Indoor vehicle movement area – Viewing platform – Alleyways throughout the entire space
The Scenario Area has the capacity to hold several vehicles, including large buses. The venue also can accommodate an airplane fuselage.  The Scenario Area is capable of "operation" in low-level lighting and also complete darkness.  In addition, the Scenario Area has camera and microphone recording systems that allow for day and low-light recording with playback for debriefing.
ABOUT SILVER EAGLE GROUP:
The Silver Eagle Group (SEG) is the nation's largest indoor training center and private club. Located in Ashburn, Va., SEG is a state-of-the-art shooting sports venue and executive club with a capacity in excess of 65,000 square feet.  The SEG combines the amenities of an executive club – including a coffee bar and a wide array of merchandise – with more than 30 shooting lanes and a 22,000 square-foot Scenario Area offering unparalleled training for law enforcement/military personnel and the public sector.