Massive Auction Over 4,300 Firearms Feb. 6th & 7th Bid Now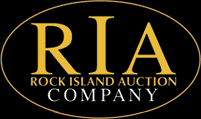 Rock Island Auction Company – -(AmmoLand.com)- The February 7th & 8th Auction is this weekend, and it is Massive! This is a 2-Day Regional Auction with over 2,100 lots and over 4,300 firearms, antiques, military items, edged weapons and more. This is our biggest auction we have ever had and a great opportunity for you to get some great pieces. We normally have a sell through rate of 97% in our Premiere auctions, and 99% in our Regional auctions, you do not want to miss out on this.
This auction has some great affordable antiques, beginning collectors items and everyday sporting guns. To view our non gun lots is easy on our website search.

Put a check in the box Display only NON-FIREARM lots. All 412 lots will be displayed.
There are so many great pieces in this auction, many of the lots have multiple items in one lot. Here are a few examples:
Lot 2023 – Four Winchester Lever Action – Estimated Price: $1,000 – $1,600
A) Winchester Model 1873 Saddle Ring Carbine
B) Winchester Model 1873 Lever Action Rifle
C) Winchester Model 1866 Lever Action Rifle
D) Winchester Model 1866 Saddle Ring Carbine
If you were to bid $1,000 on this lot, and you won the lot you get all four Winchesters.
Lot 1080 – Three Smith & Wesson DA Revolvers – Estimated Price: $600 – $1,000
A) Smith & Wesson Model 60 Double Action Revolver with Box
B) Smith & Wesson Model 63 Double Action Revolver with Box
C) Smith & Wesson Model 66 Double Action Revolver with Box
If you were to bid on this lot you get all three revolvers.
Lot 2232 – Two Ithaca Side by Side Shotgun – Estimated Price: $900 – $1,400
A) Ithaca Field Grade Flues Model Hammerless Side by Side Shotgun
B) Ithaca Flues Model Grade I Special Hammerless Side by Side Shotgun
One lot one bid – two great shotguns!
If you want to submit absentee bids or telephone bids create a web account, or login to your account. Read more on absentee bidding
When you bid absentee with Rock Island Auction, we do our best to get you the lot at the lowest possible price. Bidding typically starts out at around 50% of the low estimated price.
Questions?
You can call us 800-238-8022
You can fax us 309-797-1655
You can just send us an email with questions you have.
Preview day will be Friday Feb. 6th, noon to 6pm and is open to the public.
Saturday: Feb. 7th 8am to 10am
The auction will begin on Feb. 7th and 8th each day at approximately 10:00 am.
About:
Rock Island Auction Company has been solely owned and operated by Patrick Hogan. This company was conceived on the idea that both the sellers and buyers should be completely informed and provided a professional venue for a true auction. After working with two other auction companies, Mr. Hogan began Rock Island Auction in 1993. Rock Island Auction Company has grown to be one of the top firearms auction houses in the nation. Under Mr. Hogan's guidance the company has experienced growth each and every year; and he is the first to say it is his staff's hard work and determination that have yielded such results.