Caucus Co-Chair Dan Boren To Lead Task Force On Gun Rights
Washington, D.C. – -(AmmoLand.com)- Congressional Sportsmen's Caucus House Co-Chair, Rep. Dan Boren (D-OK) has been chosen to serve as co-chair of a new National Rifle Association task force on gun rights.
"I am afraid we could witness a significant tilt to the left on gun issues in the current climate in Washington, and that has me greatly concerned," the Oklahoma Democrat said.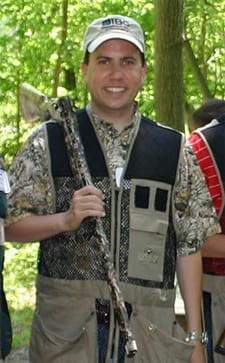 "As a member of the National Board of Directors of the NRA and co-chair of the CSC, I am proud to co-chair this task force with Congressman Broun and to take a leadership role on these important issues on behalf of my fellow Oklahoma gun-owners," said Boren"
This task force will be proactive during the 111th Congress in promoting legislation that protects the Second Amendment and fighting legislation that poses a threat to citizens' constitutional right to keep and bear arms. Read more
About:
We can have the best wildlife habitat imaginable and a record number of people who buy fishing and hunting licenses, but it won't matter if misguided laws and regulations are made at the federal and state levels that negatively impact our outdoor traditions. Keeping sportsmen's issues front and center is what the Congressional Sportsmen's Foundation does. Day in and day out, our sole focus is on providing a voice for sportsmen in the political arena. Serving as the first line of defense in protecting America's outdoor traditions as well as promoting the sportsmen's agenda through the collective muscle of sportsmen's caucuses.