Team Smith & Wesson Begins Competitive Season On High Note
Multiple State and Regional Titles Captured During March.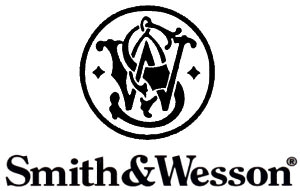 SPRINGFIELD, Mass. – -(AmmoLand.com)- Smith & Wesson Corp., announced today that Team Smith & Wesson members earned multiple state and regional titles during the month of March as the 2009-2010 competitive shooting season began to gain momentum.
During the Louisiana State International Defensive Pistol Association (IDPA) match, Team Smith & Wesson was well represented by Louisiana native Jerry Miculek and fellow teammate Gordon Carrell. Competing in the Enhanced Service Revolver (ESR) Division, Miculek once again took home the title using a Smith & Wesson Model 625. Extending his dominance with a revolver, Miculek successfully posted the lowest time in each of the nine stages of fire. Team Smith & Wesson member Gordon Carrell also delivered a strong performance, capturing the Stock Service Pistol (SSP) Division title while placing first overall in the match using a Smith & Wesson M&P Pro Series pistol.
One week later at the Florida State IDPA match, Team Smith & Wesson again topped the leader board with Jeff Degracia earning multiple titles over the course of the three-day match. Using a Smith & Wesson M&P Pro Series Pistol, Degracia was named the overall champion while also capturing the Enhanced Service Pistol (ESR) Division along with the title for the Most Accurate Shooter. Squaring off against 57 other competitors, Degracia posted top scores in 2 out of the 12 stages of fire, out scoring all other divisional shooters.
Team Smith & Wesson members also had a strong showing during the International Confederation of Revolver Enthusiasts (ICORE) Southern Regional match held in Thibodaux, LA, March 21-22. With over 60 revolver shooters from across the United States and Canada competing in this year's match, Team Smith & Wesson members posted winning scores in the Open, Limited and Women's Division. Capturing his second title in March, Jerry Miculek was named the overall champion and earned the Open Division title. The husband and wife team of Elliot and Annette Aysen also had a strong showing at the ICORE Southern Regional, each taking home a title in the Limited Division. Competing in their home state of Louisiana, Elliot was named the High Limited Senior and placed 3rd overall in the Limited Division while Annette successfully captured the High Lady Limited Title.
"On behalf of Smith & Wesson, I would like to congratulate each of our shooters on what has been a very impressive and quick start to this year's competitive season," said Tom Kelly, Vice President of Marketing for Smith & Wesson. "We are very fortunate to have such a well-rounded and talented group of shooters represent Smith & Wesson and its products. Each shooter is a valued asset to our team and I think it is safe to say that we can expect this string of impressive victories to continue throughout the season."
About Smith & Wesson
Smith & Wesson Holding Corporation, a global leader in safety, security, protection and sport, is parent company to Smith & Wesson Corp., one of the world's largest manufacturers of quality firearms and firearm safety/security products and parent company to Thompson/Center Arms Company, Inc., a premier designer and manufacturer of premium hunting rifles, black powder rifles, interchangeable firearms systems and accessories under the Thompson/Center brand. Smith & Wesson licenses shooter protection, knives, apparel, and other accessory lines. Smith & Wesson is based in Springfield, Massachusetts with manufacturing facilities in Springfield, Houlton, Maine, and Rochester, New Hampshire. The Smith & Wesson Academy is America's longest running firearms training facility for law enforcement, military and security professionals. For more information on Smith & Wesson, call (800) 331-0852 or log on to www.smith-wesson.com. For more information on Thompson/Center Arms, log on to www.tcarms.com.