Your Gun Rights Will Be Under Attack On April 21St at Wheaton, IL
Your Assistance Required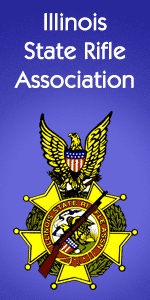 Wheaton, IL – -(AmmoLand.com)- The California-based anti-gun group, Legal Community Against Violence, will be holding a gun control forum in Wheaton, IL, on Tuesday, April 21st. The purpose of the forum will be to blame law-abiding gun owners for criminal violence and spread lies about private firearm ownership.
During this forum, the anti-gunners will do the following:
They will blame you, the law-abiding firearm owner, for the Columbine murders!
They will blame you, the law-abiding firearm owner, for the Virginia Tech murders!
They will blame you, the law-abiding firearm owner, for all the kids getting murdered by gang bangers, thugs, perverts, and psychopaths!
They will insist that you, the law-abiding firearm owner, must pay the price for violent crime by giving up your guns and giving up your rights!
Here Is What You Need To Do To Stand Up For Your Rights!
1. Make your voice heard by attending this antigun forum: WHEN: Tuesday, April 21, 2009. 7:00 PM. WHERE: Wheaton (Illinois) City Hall, Council Chambers, 303 West Wesley Street, Wheaton, IL . If you can, be sure to bring your spouse with you!
2. If you still have your iGOLD t-shirts or hats, wear them. If you have NRA or ISRA hats, wear them. DO NOT bring signs or other items that might get you kicked out before this thing gets under way.
3. The agenda for the forum includes a question and answer session. Be prepared to ask the panel questions regarding why they want to take your guns away. Also, be prepared to ask the panel members what their experience is with guns; whether they ever owned a gun; whether they can tell you what makes an AK-47 or AR-15 so "deadly." Ask them why they are so better qualified to decide what is best for gun owners than gun owners are.
4. If you see members of the press at the forum, walk over to them and tell them you want to be interviewed. Be prepared to vigorously defend your gun rights.
5. Please pass this alert on to all your gun owning friends and encourage them to attend the anti-gun forum on Tuesday night.
6. Please post this alert to any and all Internet bulletin boards or blogs to which you belong.
REMEMBER – ONLY YOU CAN PROTECT YOUR GUN RIGHTS FROM THE LIES AND DISTORTIONS SPEWED BY THE ANTIGUNNERS!
SEE YOU IN WHEATON ON TUESDAY NIGHT!!
About:
The mission of the Illinois State Rifle Association has not changed – only the challenges have become more taxing. One of the greater challenges, on the foreign front especially, is the way our enemies go about attacking us. The most troubling though are our domestic adversaries – they want to disarm the civilians of Illinois and to prevent us from shooting, hunting, collecting, or even owning a firearm.
The ISRA stands at the threshold of our second century, we are continuing to promote marksmanship and gun safety, but our role is widening beyond our Founders' wildest dreams.