Professional Outdoor Media Association 2010 Conference Date Change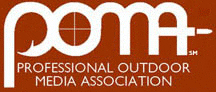 LaPorte, In –-(AmmoLand.com)-POMA changed the dates of its 5th Annual Business Conference. The event is now scheduled for Aug. 11 – 14, 2010, in LaPorte, In.
The change was necessary due to Outdoor Retailer's decision last week to change its 2010 Summer Market Expo dates.
"The altered Summer Market Expo dates directly conflicted with POMA's business conference," explained Chris Chaffin, POMA chairman. "Most of POMA's Corporate Partner members and a large number of our media members were affected.
"To ensure members' ability to attend both events, POMA moved its conference ahead a week. We're grateful to the LaPorte County CVB and LaPorte Best Western for their flexibility and commitment to POMA's conference."
POMA's annual business conferences offer journalists and industry professionals a wide range of business enhancement opportunities. Attendees take advantage of hard-hitting business sessions, the ability to participate in interactive shooting and product-testing events and countless networking opportunities for Media Members and Corporate Partners to share information and ideas.
During the POMA business conference, journalists generate more than $1.5 million in advertising equivalent editorial coverage.
About:
POMA Mission… The Professional Outdoor Media Association is a group of individual communicators and Corporate Partners who believe in, defend, support and promote the heritage of hunting, fishing, shooting and traditional outdoor sports through writing, photography and other means. By doing so, members hope to educate the general public about these sports and encourage more participation in them. The organization serves the membership by helping members grow professionally, improve their skills, better their working environments and enhance their businesses.