Kansas Pheasant Hunt With Kris Kobach
You are invited to the Kansans For Kobach Pheasant Hunts.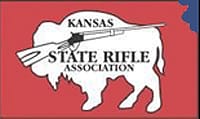 Kansas – -(AmmoLand.com)-  Two amazing pheasant hunts for wild birds (this is real hunting) on some of the best private hunting land in the state of Kansas, to benefit Kris Kobach's campaign for the office of Kansas Secretary of State.
As Secretary of State, Kris will secure Kansas elections against voter fraud and stop criminal organizations like ACORN from manipulating Kansas elections.
Here's what the Kansas State Rifle Association had to say in endorsing Kris:
"The Kansas State Rifle Association is proud to be associated with Kris Kobach.

He is a lifelong hunter and sportsman and a leader in the fight to protect and defend the Second Amendment. Kris strongly supports the right to keep and bear arms for all lawful purposes.

As a constitutional scholar, law professor and attorney Kris will fight to protect the honesty of the election process in Kansas and is the best possible candidate for Secretary of State."

Patricia A. Stoneking
President, Kansas State Rifle Association
WHAT: You can participate in just one, or both, pheasant hunts. Kris will be hunting along with you on these high-quality hunts. This is your chance to have a great time afield with Kansas's next Secretary of State. Lunch will be provided, as well as "Kansans for Kobach" orange hunting caps. Prizes will also be awarded for best shot of the day and worst shot of the day. You are welcome to bring your own gun dog.
HOW MUCH: $250 for one hunt, $375 for both hunts. Proceeds go to the Kansans for Kobach campaign.
Hunt #1: November 21, 2009, Lenora, Kansas. This hunt is on some of the best pheasant hunting land in the state of Kansas. We will have more than 1,000 acres of excellent CRP and adjacent crops available for the hunt. This prime land will not be hunted on opening day this season, and it will be held back just for this event.
So this is your chance to have "two opening days" this year! Don't miss it. The spring hatch on this land was exceptional. The hunt begins at 7:30 AM.
Hunt #2: December 12, 2009, Belleville, Kansas. This was the site of a tremendous hunt for Kris Kobach's campaign in 2003. Because wild pheasant numbers will have decreased by December, we will add pen-raised birds in addition to the abundant wild birds to ensure a great hunt. The combination was spectacular in 2003-like bringing part of South Dakota to Kansas. The hunt begins at 7:45 A.M.
Make Your Reservation Now by calling Ben Davis at 316-210-2450. Ben will provide directions to the location of the hunts and can recommend hotels in the area if you wish to drive to the area the night before the hunt.
Paid for by Kansans for Kobach, Tom Arpke, Treasurer
About:
The Kansas State Rifle Association has one purpose. To promote and strive for the improvement and protection of the firearms and sport shooting industry and protection of second amendment principals by encouraging and stimulating well-qualified individual citizens to run for public office and to take a more active and effective part in governmental affairs.