NSSF Testifies On One-Gun-A-Month Law In New Jersey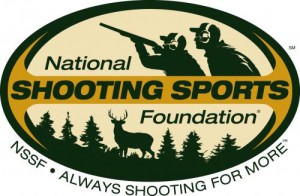 Trenton, NJ –-(AmmoLand.com)- In testimony before the Firearms and Advisory Task Force this September, NSSF testified that the pending one-gun-a-month law, signed into law by outgoing New Jersey Gov. Jon Corzine, restricts law-abiding dealers from obtaining inventory.
As AmmoLand Shooting Sports News reported earlier One Gun A Months Law Ends Handgun Sales in NJ
"Retail Dealers will only be able to obtain one handgun a month from any source except another Retail Dealer (who is not likely to sell any of their dwindling inventory to another dealer.) As dealer inventories sell out, they will not be able to replace it except at the worthless pace of one gun a month. In a short time, there will be no handguns left for dealers to sell."
In the Star Ledger last week, Task Force Chairman Robert Bernardi, Burlington County Prosecutor, addressed the need to amend the law.
"As it stands now, retailers would be prohibited from purchasing guns from their suppliers. I think that was an oversight when the legislation was passed."
Prospects for passage of the retailer exemption legislation remain relatively strong, and NSSF will continue to push for this change.
About NSSF
The National Shooting Sports Foundation is the trade association for the firearms industry. Its mission is to promote, protect and preserve hunting and the shooting sports. Formed in 1961, NSSF has a membership of more than 4,000 manufacturers, distributors, firearms retailers, shooting ranges, sportsmen's organizations and publishers. For more information, log on to www.nssf.org.